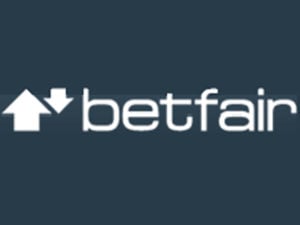 Reaching consensus and working together for the greater good of horseracing. Betting exchange Betfair and the British Horseracing Authority have proved it possible.
This follows the signing of a  landmark five-year commercial arrangement which will be worth a guaranteed minimum of 40 million pounds to British racing.
The deal, achieved in conjunction with Britain's Horsemen's Group and Racecourse Association, will see  Betfair  paying  over 10.75% of all horseracing revenues from their British users.
For their part, the BHA has committed to setting a minimum level of annual fixtures in order to optimise betting opportunities.
The announcement was made to the London Stock Exchange and coincided with the BHA's  decision to withdraw from a high court judicial review that betting exchange customers should not pay a levy on betting activities
"We are delighted that we have been able to reach an agreement with Betfair, one which represents a landmark for both the racing and betting industries," said BHA Chief Executive Paul  Bittar.
"It brings many benefits, including substantial and increased guaranteed funding, as well as importantly providing certainty for the sport in relation to Betfair's contribution. We hope that similar arrangements with other betting operators will follow. This agreement has required a high degree of co-operation both within racing, with all the major organizations closely involved in negotiations, and of course with Betfair, who have shown great commitment in their intent to be a constructive commercial partner with our sport. In particular, I would like to recognize the BHA chairman, Paul Roy, and the board for their vision and unwavering commitment in pursuing improved and more stable financial outcomes for the sport, as without it the deal would not have been possible."
Betfair's Martin Cruddace added: "This deal is a genuinely historic moment. For the first time, British Racing and Betfair have proved it is possible for us to work together on a truly commercial basis."
TDN – 5 July 2012