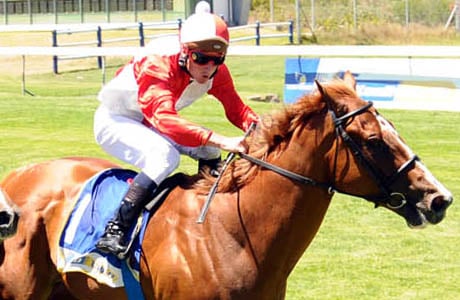 Kenilworth Racecourse in midwinter is no playground for the faint of heart. Competitive  racing compounded by schizophrenic form and tentative racing surfaces, often results in a roulette scenario. The eight-race programme at the Southern Suburbs venue on Wednesday is no exception, and we suggest punters go well-armed. And then not only with an umbrella.
The positive aspect of these minefield type cards is that the rewards for the astute, or shall we call them the plain lucky, can be huge. We saw a partial Pick 6 carryover at Durbanville last week, and we could well face the same prospect here.
Own Goal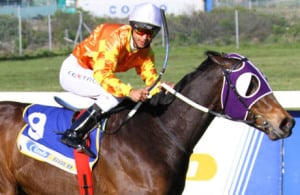 The highest rated race of the day forms the final leg of the jackpot and penultimate leg of the Pick 6, and a field of twelve fairly capable sprinters go to post for the Soccer 10 MR 90 Divided Handicap run over 1200m.
With the Pick 6 kicking off in the third race, we would strongly recommend players watching the first two races – both sprints-  as a guide as to where the straight-track draw bias is leaning on the day. But the compass is rather dubious and unreliable, so let it be simply a guide.
Milnerton trainer Bill Prestage sends out a strong coupling of topweight General Assembly and the rather quiet  Moonlight Gambler in this event, and they both warrant inclusion.
General Assembly was articulately purchased by his owner-trainer at the Graham Beck dispersal last year and the son of National Assembly has more than paid his way winning five races in his new silks. He is partnered by the national title chasing jockey Gavin Lerena  for the first time and jumps from the very inside of the draw – a winning path perfected by shrewd Phillipi trainer Carl Burger in recent months.
He won his last outing in very soft going in an MR 100 Handicap over the course and distance in smart fashion and while lumping some 7,5kgs more, provides collateral form with the likes of Exploration, Cypress Point, stablemate Moonlight Gambler and Martial Eagle. But collateral form in the Cape winter runs a dismal third to hunches and gut-feel, so beware.
Old Days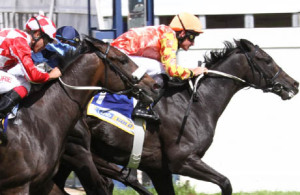 Moonlight Gambler loves the soft going and those with very long memories may recall him winning the Listed Sophomore Sprint over this course and distance in 2008 as a two year old. Sure that is tantamount to ancient history in horseracing terms but Robert Kathi, who rode him that day, gets aboard again here.
The son of Indigo Magic has not won in a long time, but he is worth consideration for jackpots and bigger quartets. He should get a lot closer to General Assembly on the turnaround in the weights for a 4,55 length beating last time, but he is drawn at 9 and we know just what levellers the surface and barrier positions can be.
Mike Bass sends out a Jet Master coupling. And the younger of the two, Slick Jet,  is our first choice.
The choice of this three year old is not without some trepidation based on his last outing where he was not perservered with and  finished 5,60 lengths behind Roaring Wind in an MR 88 Handicap. Jockey Bernard Fayd'herbe reported that he felt something amiss, but following a veterinary examination post-race, nothing abnormal was found to be wrong. He won his previous two starts over the course and distance in good style, and looks to have that infinite touch of class.
Master horseman Mike Bass would not run him here, and as the top jockey sticks with him, we believe  this good sort will make amends.
Wind Vein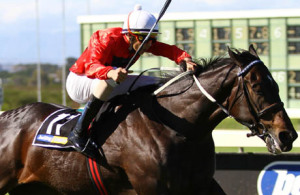 His stablemate  Jet Into The Wind is an enigmatic inconsistent sort, who showed up smartly over 1400m at Durbanville last time when exhibiting plenty of pace. He went down to the capable Amber Palace there and is a four-time winning five year old from whom a lot more was expected. Karl Neisius gets off his first choice stable's entrant Cypress Point to ride him. But frankly Jet Into The Wind  is not the sort of horse we would go to war with.
Riaan Van Reenen's Effective Power is a three-time winning son of Var, who appears to be improving as a late four year old. He shows a lot of toe and is a good-looking individual who may have the beating of General Assembly on past form. Interestingly, jockey Chris Puller, who knows General Assembly well, rides Effective Power, and this may see a swing of the tactical scale in the Van Reenen gelding's favour.
The Dean Kannemeyer-trained Cypress Point won a spectacular race in April over 1000m, when he lost ground at the start and then flew late to beat Trust Fund in a weaker field than here. He has won thrice over the course and distance and runs for Grant Behr. But his inconsistency, no doubt as a result of soundness problems, makes him something of a lottery ticket. If happy and sound on the day, he could blow this lot away – and most of the surviving Pick 6 and Jackpot tickets too!
Looking Out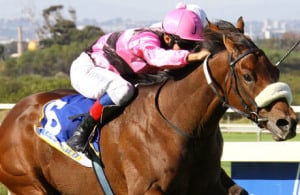 Exploration started his career with Basil Marcus in Milnerton, but lives in the prettier environs of Noordhoek these days. He is a very smart six year old son of Sportsworld, who almost upset General Assembly last time out. He technically has the measure of the Prestage horse, but is another rather in-and-out sort and is rising seven already.
Beyond Slick Jet, the three year olds at the bottom of the handicap all make some appeal and Glen Kotzen's Riverworld Stud- bred Roaring Wind is making all of the right noises. This product of a stallion who battled to make a name for himself in the son of Rahy, Deep Sleep, Roaring Wind has won two of his five starts and steps up for his first serious test. One of the most improved horses in town, he is on a hat-trick after winning his maiden only seven weeks ago and loves this course and distance. Grant Van Niekerk has formed a winning partnership with him, and rides him again.
Slick Pick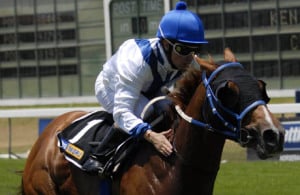 Apprentice Anthony Andrews takes 2,5kgs off Greg Ennion's Lake Superior, who was a 4,50 length winner of his last start. He started fairly unfancied in that MR 72 Handicap, and will have to show that he can handle the heat at this level.
Joey Ramsden sends out the one-time winner Lake Geneva, who was well beaten two lengths by Effective Power last time. He did run a fair second to champion Delago Deluxe in the Need For Speed Var Series Sprint over 200m shorter in January after losing ground at the start. It is difficult to guage his ability, but Effective Power may have his measure again.
Stephen Page's Wild Shot is battling to regain his best form but did run on quite well when staying on for fourth behind Spy Glass over a mile at his last outing. He was scratched from his last engagement with an overreach and his well-being must be taken on trust.
Martial Eagle is a fair sort on his best day but showed nothing on his return to the track two weeks ago after a long break. Formerly with Dennis Drier, he has won five from 23 starts and is capable but probably not fully fit yet.
A tough race to suggest a bet on the nose. Slick Jet looks classy and we are ignoring his mysterious last start as a rare off day at the office. Fayd'herbe could produce him late if things work out and we are selecting him to beat a longshot in Moonlight Gambler, while Cypress Point and Roaring Wind could be the best of the balance.