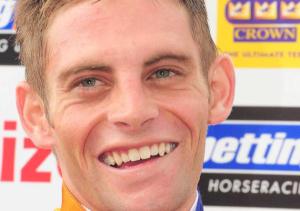 The National Horseracing Authority have taken decisive action with the raging debate over the validity of winning rides in Zimbabwe counting towards our champion jockey title. A press release issued today spells out the revised policy.
Over the years the Jockeys' Championship has been based on rides in South Africa and Zimbabwe.  Whilst this is historical, in recent times there have been various comments about whether the Jockeys' Championship should include rides in Zimbabwe or whether it should be based on rides in South Africa only.
Whilst the National Horseracing Authority is responsible for the regulation of the sport of horseracing in both South Africa and Zimbabwe, they remain two countries, each with its own identity.
It therefore makes sense that if South Africa is to give recognition to riders for their achievements, that any such recognition should be based on achievements within the borders of South Africa.
As South Africa is only two weeks into its racing season and the racing season in Zimbabwe will only begin in September, it is an opportune time to revisit the Statistics which determine the Jockeys' Championship.
Kindly be advised that the Jockeys' Championship awarded in South Africa, henceforth, will be based on rides in South Africa only.