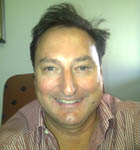 Phumelela Media Executive Ken Rutherford says that there is no possibility of a second Tellytrack channel  on the current Dstv bouquet. He is optimistic though about alternative options developing in the short-term. This includes web streaming.
The subject of the possibility of a second channel for the horseracing purist looks unlikely in the short-term. This is according to Tellytrack boss Ken Rutherford.
In a frank and open discussion about the way forward and of a practical and financially workable solution to accommodating demand for a tailored product to suit individual viewer needs, Rutherford said that the recently completed negotiations with Multichoice had been 'difficult.'
He said that it was quite clear that Multichoice would prefer not to have Tellytrack on their platform.
This despite the fact that it costs the racing operators $ 37 000 per month for  the rights to Channel 232. While the Tellytrack contract was extended for a further three years, Rutherford said that it was  vital that realistic alternative broadcast mediums be sought to get the product to the masses. He added that it was of concern that Dstv only got to those who could afford it. This he said, obviously excluded a large sector of the market.
He said that it had to be accepted as a reality that the possibility of a second channel on Dstv was not going to happen. He put it plainly that there was 'no appetite' on Multichoice's side and that the costs in any event would be exhorbitant.
He said that the present Tellytrack channel is primarily a wagering-focussed channel – commingling agreements with a number of international racing jurisdictions meant that, for example, Australian harness and UK racing form a large part of the programming. He added that it was quite simply, not easy to find gaps in the existing daily programming for other programming.
As a viable alternative, Rutherford suggested that web streaming was a clear option going forward. He cautioned that while the cost of bandwidth and the efficiency of the service was currently a slight impediment, the angle was very much in future plans.
He said that discussions regarding the timing of its implementation were being discussed.
"We are able to set up multiple streams – for example we could have one stream for local racing; another stream for, say, Kranji racing or Hong Kong racing; one stream with all the UK/ France racing; another with the full Tellytrack service. The way we shape this environment is ours to control. I see this as the future," he said.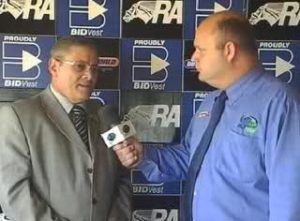 Due to costs and efficiencies, which he said were developing positively, it was probably premature to go down this road immediately. He said that technologies were developing at an exciting rate and said that Tellytrack's main aim was to keep abreast and ensure that the way their pictures were broadcast, mirrored such developments.
On the subject of Digital Terrestrial Television(DTT), Rutherford said it was being implemented in South Africa over the next year and a number of new channels were available. He said that approaches to the likes of Etv and SABC, had gone well, but the interest waned when the gambling and wagering aspect was mentioned.
He said that gambling was so well regulated in South Africa and that attitudes were changing. He  had thus not given up on the idea that horseracing could still become a part of the DTT environment going forward.