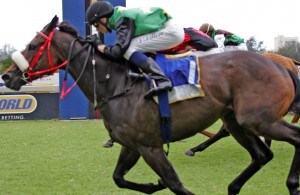 Champion South African Breeders  Summerhill Stud produced the winner of Sunday's Gr1 Phoenix Beverages Maiden Cup run over 2400m at the Champ de Mars. The race that brings the Indian Ocean Island to a standstill produced a terrific finish between two arch-rivals, with Ricky Maingard's Solskjaer gelding Ice Axe getting the better of the 11-20 favourite IL Saggiatore.
Both horses ran in the Jooste silks during their South African racing careers, and there is little doubt that the former Joey Ramsden-trained IL Saggiatore arrived in Mauritius with a bigger reputation than Charles Laird's Ice Axe.
The latter did not in fact have a tardy record having won six of his fourteen SA outings and had been placed third and 1,25 lengths behind winner IL Saggiatore in the 2011 Gr2 Gold Circle Derby.
Unbeaten in his four Mauritius outings, and having slammed IL Saggiatore in his three previous island clashes with him, the punter money market ironically still favoured his main opponent, the Ramapathee Gujadhur-trained Galileo gelding, even at level weights here.
IL Saggiatore came for plenty of support into 11-20 with generous prices available about Ice Axe.
Solar Symbol was, not unexpectedly, the willing pacemaker and he charged five lengths clear of Ice Axe. Glen Hatt rode a patient race on the favourite near the back of the field, just ahead of Intercontinental.  The grey Senor Versace, the second of the Gujadhur stable, was the first to improve at about the 800m marker, followed by IL Saggiatore who was going very well and looked menacing.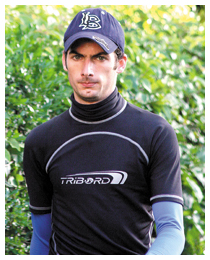 Solar Symbol staggered in the final 300m as his six challengers started pressing. Glen Hatt, on a lightning visit to the island, gradually brought IL Saggiatore into the picture, and he hit the front and looked to have done the necessary.
But jockey Gaëtan Faucon had been monitoring matters and he produced Ice Axe at the 300m marker to win going away – and hopefully silence the debate over who is actually the better horse.
Another Jooste horse in Rudi Rocks finished strongly to take third cheque, just in front of Johnny Geroudis on Intercontinental, who had languished at the rear for most of the trip.
Ice Axe is by Solskjaer out of the Northern Guest mare, Nordic Air.
It was a first Maiden Cup win for both Maingard and Faecon.