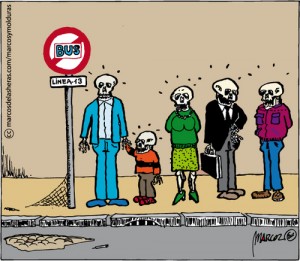 In yet another shocking embarassment of non-delivery for South African horseracing, the racemeeting scheduled for today at Flamingo Park has been postponed until next Monday 24 September. The reason? The bus didn't pitch!
A similiar incident occurred earlier this year and word has it that Phumelela have resorted to their third bus company in as many years in desperation.
There is a simple structure in business called a performance contract and a workable contingency or plan 'B'. The impact of non-delivery goes beyond the simple inconvenience to punters. There are other international punting options available, and by lunch-time today most would have forgotten that there was supposed to be a Kimberley meeting.
It is the damaging impact on the professional image of the game that hurts the most. We hear it all the time on the various forums that the game is run by idiots and whoever's fault this was today, this image is reinforced. We are after all, not talking about a mission to Mars. It's a bus to Kimberley, for goodness sake!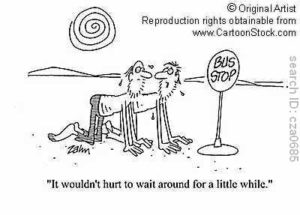 What about the loss of income and inconvenience to the owners and the trainers who support racing on the dusty plains of the Northern Cape for stakes that are hardly exciting?
Maybe poster Jack Dash sums it up best on the africanbettingclan forum : At some point it's not everyone else's fault. There was no earthquake or tsunami, the show can't stop because it depends on a single bus, I don't care who points fingers at who. Not the first time, or the 2nd, or …..By the way, when someone says heads should roll, it's not some clerk somewhere…it should be the minister in charge. Maybe we can find someone who can ALWAYS find a bus. Sometimes we call that a plan B.
And now Monday's Heritage Day stand-alone Cape meeting runs side-by-side with Kimberley. Who is going to guarantee a bus on a public holiday?