Zimbabwe horseracing honoured last season's  big achievers on Saturday evening, the 15th September, at a lively function at the
Ipi Tombe room at the Mashonaland Turf Club.
CHAMPION 2YO
Final Fing
CHAMPION 3YO FILLY
Control Freak
CHAMPION 3YO COLT
Madigan
CHAMPION SPRINTER
Control Freak
HORSE OF THE YEAR
joint Earl Of Surrey & Madigan (Triple Crown winner)
CHAMPION JOCKEY
Gavin Lerena
CHAMPION TRAINER
Lisa Harris
CHAMPION OWNER
John Koumides
Tellytrack's Nico Kritsiotis was the invited guest speaker at the  Zimbabwe Racing Awards evening.
Due to ill health, Kritsiotis was unable to make the trip and his colleague Gareth Pepper deputised for him.
This is the unedited text of the speech delivered by Gareth Pepper on Nico's behalf:
Chairman of Mashonaland Owners' and Trainers Association, Mr. Alan Smith, Committee Members, Members of the Mashonaland Turf Club, Award Nominees, Winners, Ladies and Gentlemen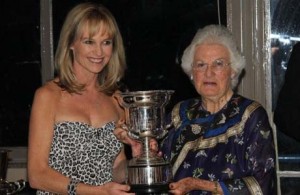 I felt deeply touched and honoured when asked to be the guest speaker at tonight's function earlier this year and I thank you for allowing me to do so. I am so heartbroken not to be able to be with you there in Harare tonight but as is well documented I am not well and recovering in hospital. I want to take all of you through a journey that began with a young 8 year old boy miles away from any thoroughbred racehorse in a city called Gweru. I began following Borrowdale Park racing in the late 70s because the whole game suddenly fascinated a young inquisitive mind. I had no love for horses, had never been near one nor would even try, but just something drew me toward it. I listened on my parents old 3 metre long wireless to morning South African racing shows, commentaries of the big races and knew from then, that this was me. My first visit to a racecourse dates back to the early 80s to Ascot in Bulawayo. As a young boy, I met the great Mrs. Redrup, watched Muis Roberts ride there, bet with gay abandon through old-age pensioners who would run (let me re-phrase that) – go to the tote and collect for me and couldn't wait for the annual running of the BP Conservation Guineas (Bulawayo's July). Ascot was all I wanted then. I started commentating there in 1987 as a 16 year old and here I would like to pay tribute to a man that many of you might know, my uncle Harry Pikoulis who has had a major influence on my life. This began my career and the rest as they say is history.
Borrowdale Park – what memories this racecourse can attest to!! One of the greatest in the world even if it be biased!! The racing over the years has been legendary. Zimbabwe racing has so much to be proud of. I want to make special mention here of Peter (PJ) Moor. Seldom has any racing jurisdiction had the privilege of having an individual so involved in it that has been so instrumental in putting it on the map internationally. I applaud the man for breeding the great filly Ipi Tombe who undoubtedly is the greatest Zimbabwean racehorse to race worldwide but also for the exploits of a certain Matchwinner who would rate as my favourite Zimbabwean racehorse. What a champion. Memories flash back to a packed grandstand in the mid-80's when he won the Tankard as a 3 year old. I was there, with winning tickets in hand, believe me!!
A tribute tonight too from me to the great late Peter Lovemore. Peter was just one of a kind. He was the most lively character and from the day I met him we struck up a great relationship. He always welcomed me to his commentary box in Harare and was another great guy who I thank for shaping me to be where I am today.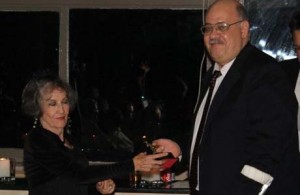 Tonight, all of you sitting here can take a bow. Take a bow, because you all deserve it. Through thick and thin, you have survived everything that has come your way. Zimbabwe racing has everything to be proud of. My trips there most recently have shown me that your resilience and determination has broken barriers. Your racing is and always will be top class and we must be vigilant as Zimbabweans to continue to believe in our product and what it brings to the international stage. Don't let egos get in the way of pushing forward. The potential remains, why shouldn't it? You have all the resources there where you are sitting tonight. Don't be intimidated by anything. Continue to strive away at it. It's worked.
Well done to all the winners here tonight. I will celebrate with you on my next visits up "home". Congratulations to the management and staff of Borrowdale Park led by my good comrade Clever Mushangwe for running the show here.
I close off tonight by asking that you all raise a toast to yourselves for being a great part of the international racing fraternity and a model of racing camaraderie!