The things we fear most in organizations – fluctuations, disturbances, imbalances – are the primary sources of creativity. I can't lay claim to that pearl of marketing wisdom, but after another superb day out at Durbanville, I believe there is a ring of truth in it.
The author of that thought is Meg Wheatley, a writer and management consultant who studies organizational behaviour. Her approach includes systems thinking, theories of change, chaos theory, leadership and the learning organization: particularly its capacity to self-organize. She describes her work as opposing "highly controlled mechanistic systems that only create robotic behaviours."
Wheatley, is I believe an American, so horseracing could have bought her insight and wisdom for a big dollar annual salary package. Or they could have just gone back to basics, and used the excellent platforms already available to them.
The spectre of declining racecourse attendance is a subject older than life itself and such a tired debate that I would rather speculate about the speed of drying paint, or even the merits of affirmative action in our supposedly democratic free and equal society. But that's another story.
I am starting to sound like a spin doctor again, but nothing stirs the heart like genuine positivity in racing and Cape racing took its next baby step up the ladder to a revival when hosting the Gr3 Matchem Stakes meeting on a balmy Sunday this past weekend.
Let's face it, the Cape has had its fair share of fluctuations, disturbances and imbalances in the recent past.
I don't understand the politics and can't say I'm interested but it is patently obvious that Phumelela have injected a sense of urgency.
But the Cape still feels like the awkward child that nobody really wanted. And now ironically finds itself at the centre of some rather unwanted attention and veiled custody battles at the Competition Tribunal.
Surely it doesn't make sense fighting over a dud? What this little suited skirmish does is really probably ultimately show that this is by far and away the best racing province in the country – when the sun shines and people are feeling good, that is. Winter is another story.
But Sunday worked a charm,and while we shouldn't get ahead of ourselves, it just goes to show how infectious the adrenaline rush of a small success and motivation can become.
It started with National Braai Day. And who really cares if they hit the diamond filled iceberg by design or pure fluke?
There are no counting mechanisms or ticket sales to prove it, but this past Sunday was surely a record crowd attendance in easily twenty years?
The eagle eyed Roy Orbison, Rouvaun Smit, sauntered down from his crow's nest after the last race and told everybody that would listen that this was bigger than anything he had experienced in his eighteen odd years as one of the top race-callers in the country. The jovial radio DJ said he had lost the head  count well into the three figures, and proclaimed that it was a pleasure to work on a Sunday with so many people enjoying the show. That is surely music to management ears, coming as it does  from a guy who is used to broadcasting to an audience of millions of faceless ears.
An ecstatic Phumelela Sales and Marketing Executive Clyde Basel,who gave Rouvaun a lunch break and called the opening leg of the Pick 6, said afterwards that all on–course totalisator turnover records had been broken on the day – which in itself is a tangible measure of some major success and progress.
Racing administrators generally don't move around their shop floor,  but how could we not notice and laud the fact that the Phumelela man in the grey suit and tie, trudging around in upper 20 degree searing heat,  moved amongst Joe Public and shook hands, as he asked how people were enjoying themselves and what more could be done to improve the product?
That's a first in my limited experience and a great step to showing a genuine interest and care for what the customer wants.
The Marketing staff were there too – Lynne Hampson, the breath of enthusiastic fresh air, Denise Vlotman and the platinum haired (I thought it was grey?) quietly spoken Anton. I also saw the Tote's Glenda Hon watching the start and enjoying the show. We never observed these folk much before and when we did, they didn't smile as often as they did on Sunday.
My colleague Robyn Louw and myself were not amongst those fortunate enough to crack the nod from the sponsors of the feature race, whose guests were housed in a rather natty looking Bedouin tent in front of the Members dining rooms.
But that matters not one iota as it gave us the opportunity to enjoy racing on ground level, without intruding on or making small talk to people  - who probably don't particularly enjoy our company anyway.
There is great room for growth and Clyde Basel promised that more thought and effort would go into further promotion and exposure – and he observed candidly that 'people do talk and we will hopefully have these folk back – with their friends and family.'
There are just a few minor items I would like to suggest as value adds:
Serve and manage the commoners out on the lawns. Easily identifiable staff clearing up litter and generally maintaining some order and presence would be great.
There were no waiting staff offering a drink or any form of room service – which may have increased catering and betting turnovers indirectly.
More tables and chairs with umbrellas are needed on the lawns.
The availability of candy floss and other attractions reserved exclusively for sponsors guests is a real passion killer for the public – who is surely the major new target market? When your five year old daughter waltzes off with her five bucks pocket money to get some candy-floss and somebody says 'no ways'  –  'it is only for special guests' , that is plain awful.
She already watches enough Tellytrack to hate racing , as it is!
Fortune Out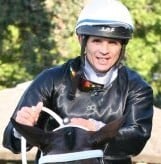 Jockey Andrew Fortune,who has made such a brilliant recovery from his recent weight problems, suffered a potentially career damaging setback when riding work at the Kotzen's Woodhill Racing Estate out at Paarl on Tuesday morning.
It is believed that Fortune fell and broke his arm.
He was taken to the Vincent Palloti hospital and was scheduled for surgery as we went to post.
This is plain bad luck for a man who has made James Bond look fragile and puny at various times in a colourful career that has encompassed more miracle comebacks than even Julius Malema could conjure up.
Cape racing will be poorer for his absence and his infectious humour and that unique self deprecating streak will be missed.
We wish him and Ashley every blessing with the birth of their baby this coming Monday.
And if anybody,surely Manne can change a nappy and prepare a bottle with one hand tied behind his back?