JUNE 27 – JULY 3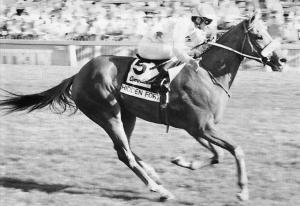 Hidden Fortune secures a bonus cheque of R300.000 when he wins the SA St Leger, third leg of the Newmarket Triple Crown. Hidden Fortune had foregone the opportunity to duel with White Tie Affair and Chief Advocate in the Natal Derby, as that race was run only ten days earlier. This is the second year running that a horse wins the Triple Crown bonus prize. The Newmarket Turf Club had decided earlier in the year not to insure against a horse winning all three legs.
In the Cape, stakes are cut across the board as the two Club's financial troubles continue.
A new controlling body for racing in the Western Cape is taking shape, and administrative functions between the local clubs are now being shared.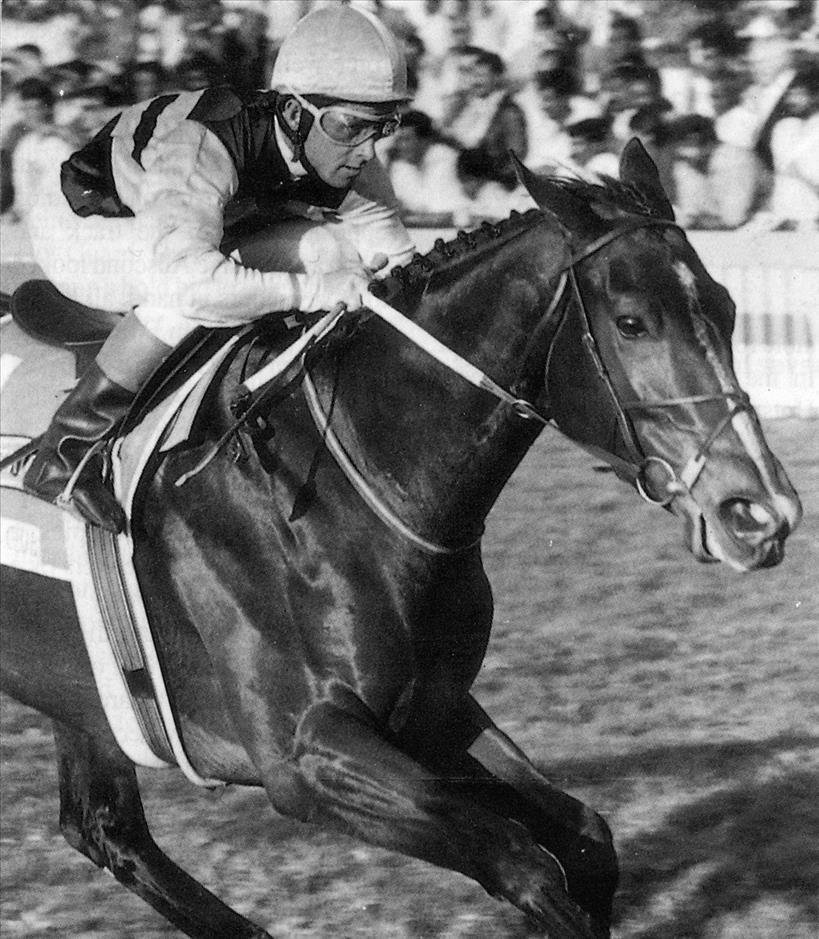 The 20 runners that make up the final field for the Rothmans July have between them won 145 races and stakes of over R12 million. Millard pair Dancing Duel and Empress Club start joint favourites at 3/1, after Crown Estate is withdrawn because of colic. Empress Club is backed down from 10/1 in the days leading up to the race, but victory goes to her stable companion Dancing Duel. The brother to Olympic Duel hangs on by a whisker from Gaelic Find, to become the first three-year-old to win the race with 52 kilos (In Full Flight won with 51.5 kilos just over 20 years ago). Flaming Rock runs third, just ahead of Out Of Step and Vesta.
Dancing Duel's joint owner Ken MacKenzie also scored with his filly Obsessao in the Gr1 Garden province Stakes, run an hour before the Rothmans July. It is Mackenzie's fourth Garden Province win with an Argentinian bred filly.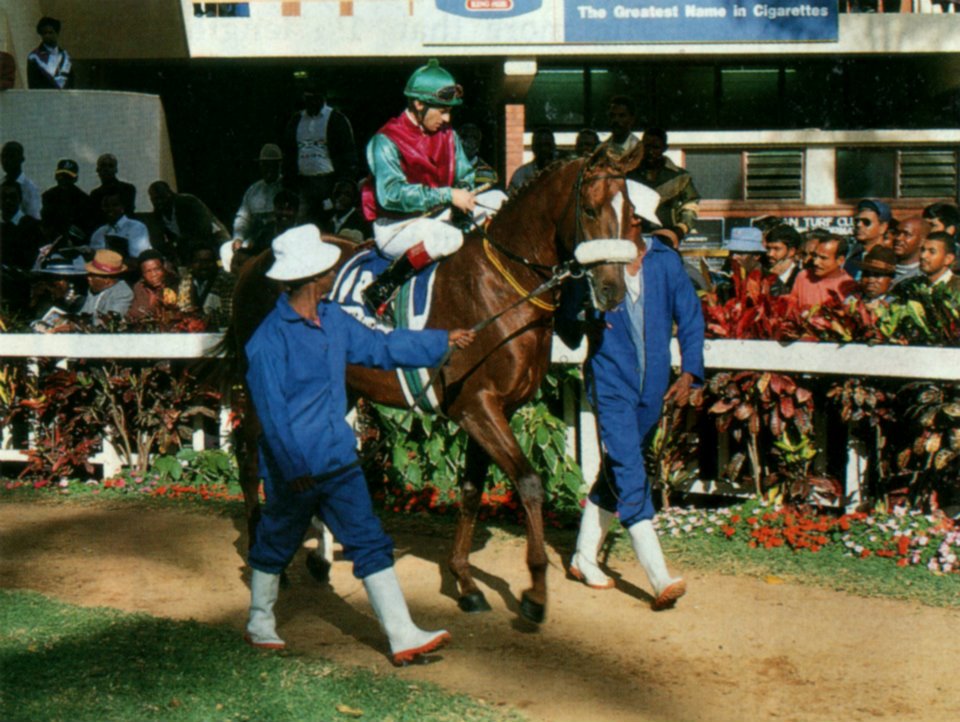 The third Gr1 race on July day goes to Imperial Despatch, who runs on well to beat favourite Crimson Waves in the Administrator's Championship Futurity. The son of deceased sire Imperial Dilemma retains his unbeaten record.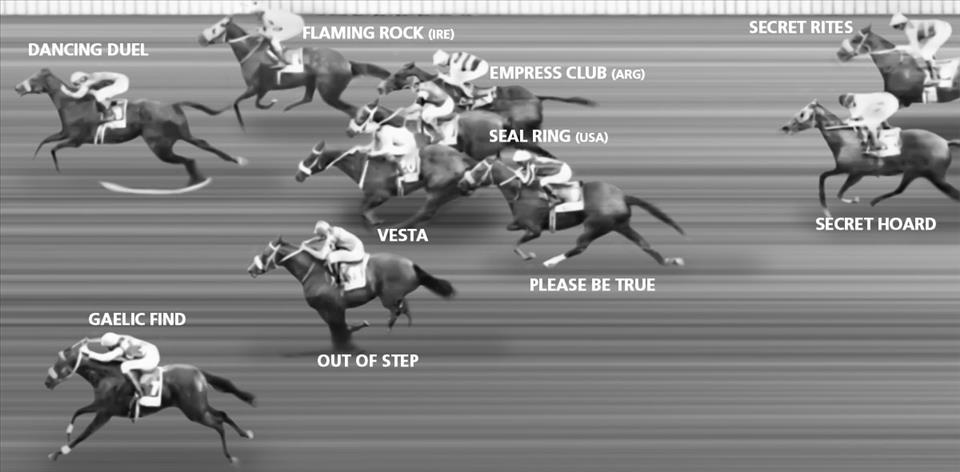 JULY 4 – 10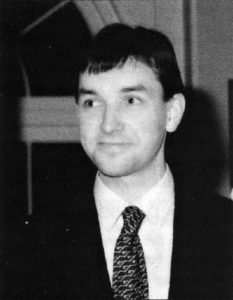 The average is down 7% at the Natal Yearling Sales, where top price of R155.000 is paid for a grey Wolf Power yearling by Natal trainer Nick Robb. Progeny of US stallion Snow Chief catches the eye, with two of his yearlings going for R95.000 and R80.000.
One of America's foremost drug testing experts warns that new drugs based on what is natural in the horse will be very difficult to control. Dr Tom Tobin of the University of Kentucky says drugs that are naturally present in the body, such as growth hormones and those based on molecular biology, are going to make future control neigh impossible. If such materials can be synthesized and turn out to be useful as doping agents they will be indistinguishable from the natural materials. Even so, Tobin is convinced that testing for non-natural drugs will become more and more effective. "For classical drugs, which are chemicals that are not endogenous to the body, control will eventually become an almost absolute", says Tobin. "We will be able to pick up and identify molecules if they are in any way different from what is naturally present in the body". Tobin argues that it makes sense to introduce residue or threshold levels for certain therapeutic drugs which are detectable in minute quantities, but have no effect on performance.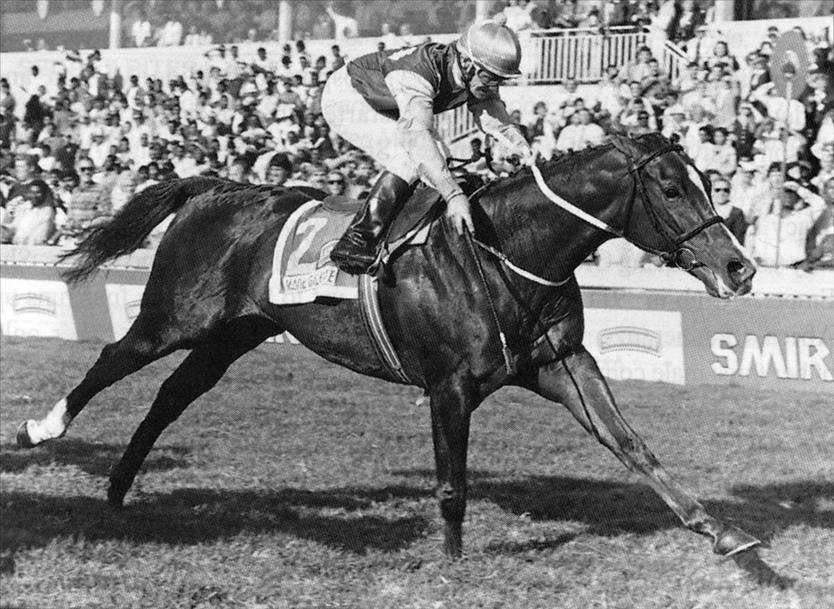 Marie Galante finishes out of the places and retires to stud after the Gr2 Durban Merchants at Greyville. Bargain buy Jallad strikes a blow for his sire Blushing Groom, winning at 20/1. Jallad, whose dam Petrava was also trained by David Payne, will retire to stand at stud in the coming season.
SATV shows a promotion for Durban, which includes clips of racing. With typical alacrity, the filmmakers show close-ups of Greyville and Turffontein – but at least have the presence of mind to call the latter track Clairwood.
JULY 11 – 17
Turf Accountants, incorporated in the Republic of Ireland, and indirectly controlled by Paul Spier (a Dutch citizen residing in Switzerland, with interests in leisure, horsebreeding, racing activities and commodity trading), offers R6.4 million for the listed company Oakfields. Shareholders are offered 38c a share, a fair premium on the group's net asset value of R5.8 million or 34.25c for a share now trading at 20c.
Turf Accountants intend to retain Oakfield's JSE listing. The group indicates that they will develop, expand and diversify Oakfields by acquiring new and additional bloodstock and studfarms, engaging in racing and taking up related leisure industry ventures. Sounds familiar?
Watch this space.
Salvatore Vigano, at 20/1, confounds students of form when he beats Comareen (10/1), My Kind Of Guy (14/1) and Main Entrance (20/1) in the Gr2 Clairwood Futurity run over 1800m at the Garden course. The son of Dancing Champ apparently relished the blinkers tried on him for the first time, to regain his earlier good form. With fancied runners failing to find the frame, the local quartet for the race returned a shade under R28.000.
Michael Roberts is having an increasingly frustrating season riding for Sheik Mohammed, when he incurs his fourth suspension of the year. It is the second 10-day riding ban for Roberts, who calls the punishment "nonsensical", and whose faint hopes of retaining the jockey title are disappearing.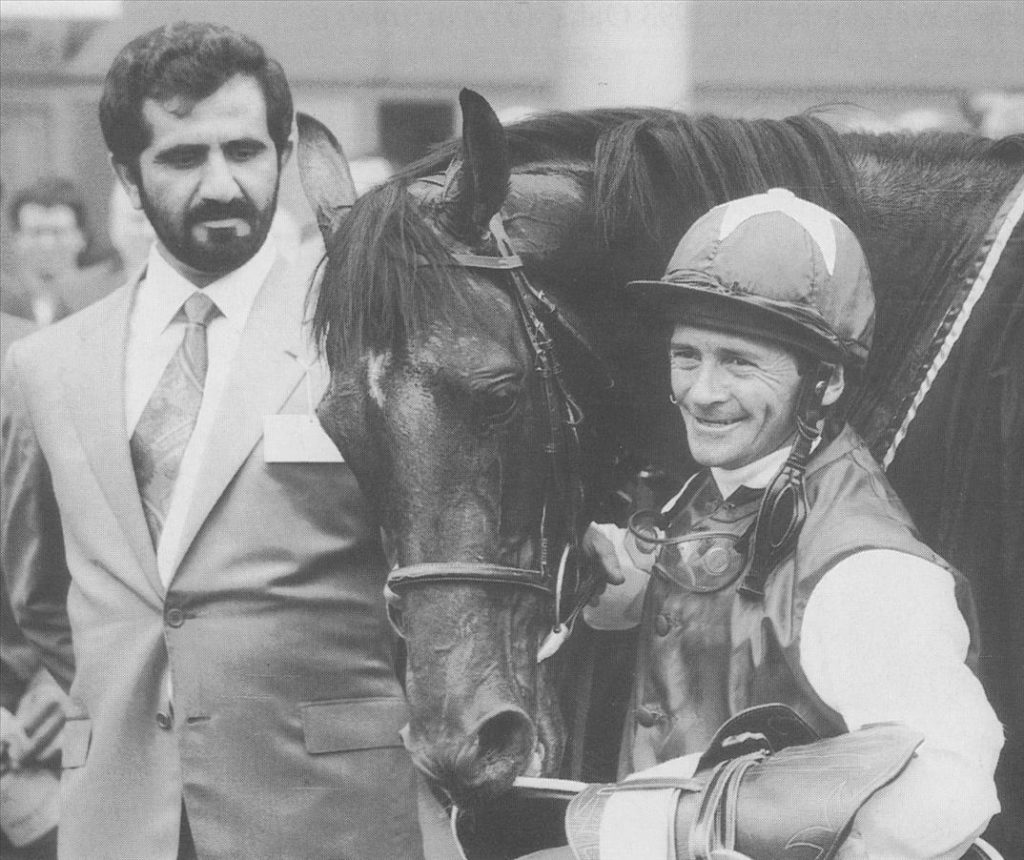 JULY 18 – 24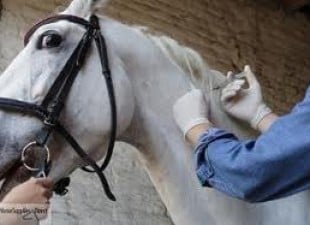 In England the BBC screens "The Needle Man", in which a mystery man gives a detailed account of how he had stopped at least 20 horses, evading racecourse security while administering the drugs shortly before races. The man's identity is protected during the program. Amongst the beans spilled are: "People working for bookmakers pay a minimum of œ5.000 to have a horse doped".
The Jockey Club's director of public affairs, David Pipe, accuses the BBC of providing a platform for a criminal to attack racing's reputation. "The police must now deal with this matter and get in touch with the BBC", Pipe said.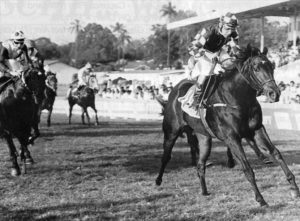 Australian-bred Last Tycoon filly Tracy's Element equals Hancock Park's race record in the Gr2 JB McIntosh Fillies Classic, stopping the clock at 83.6 seconds for the Greyville 1400m. She convincingly beats Star Award, Fair Model and Super Sheila, arguably the cream of the 1993 juvenile fillies crop.
Michael Roberts wins the prestigious King George VI and Queen Elizabeth Diamond Stakes at Ascot on 8/1 shot Opera House for Sheik Mohammed.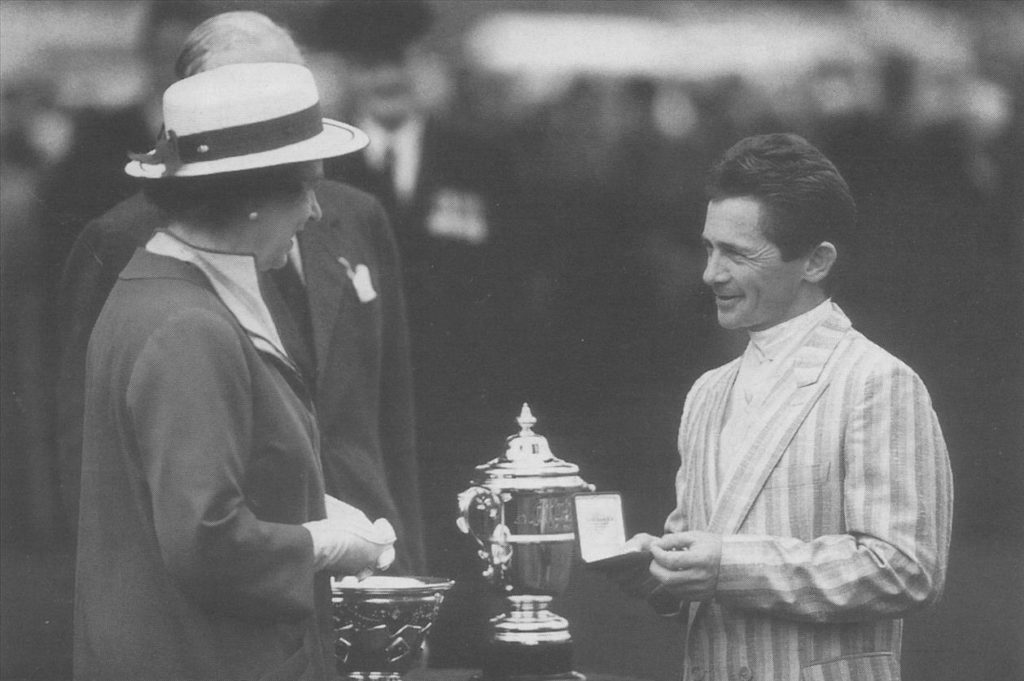 JULY 25 – 31
From the sublime to the you-know-what as Michael Roberts jets to Turkey a day after his Diamond win, to complete a fine double. He wins the Gr2 Bosphorus Trophy on Shrewd Idea at the Veliefendi track in Istanbul.
Meanwhile in the booming southern Chinese city of Guangzhou (pronounced gang-ho) racing is re-introduced on an experimental basis. Two races will be run every Sunday. A spokesman of the local Jockey Club states that while gambling in general remains prohibited in China, Guangzhou punters will be allowed to bet directly on the horses of their choice. This in contrast to the sweepstake-style gambling system in operation a year previously.
Sounds fun: it'll take 3 weeks to get a result for the Pick Six. Heaven forbid there's a carry-over…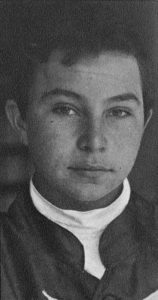 Jockey Peter Dillon returns from Mauritius, after a successful appeal against a 3-month riding ban and hefty fine. Dillon was represented for his appeal by flamboyant QC Sir Gaetan Duval and completely exonerated.
Transvaal trainer Vigne is fined R10.000 for being the trainer responsible for Tour de Force, when the horse tests positive for flumethasone after a win back in November '92.
Cape trainer Andries Steyn is found equally responsible for the horse Great Affair, which tests positive for prednisolone after a win in December '92, and is fined R5.000.
The R50.000 Transvaal Breeder's Plates for both sexes are decided over a mile at Newmarket. The fillies version falls to Crystal Ingot, the one for colts and geldings to Shuntung. Both are trained by Cliff Otto and ridden by Charles van Booma. These Breeder's Plates are restricted to juveniles foaled in the Transvaal or OFS, while there is an added stake specially for horses bred by Transvaal breeders. How crazy these South African breeder's schemes are is highlighted by the winners' breeding: Crystal Ingot is a daughter of Crystal de Roche, Shuntung a son of Our Casey's Boy – both stallions standing in Natal and of course included in that province's own premium scheme.
Whatever next?
At the Vaal the Burning Arrow filly All Good wins the third race, which prompts the following note in the stipes report: "All good specimens collected for analysis".
Does that mean not all horses were off?
Racing in the Cape gets what it deserves.
Or so it seems from a letter in the Cape Times headed "Who gets what", from Dr JC Stegmann, deputy Director General, General Provincial Services.
The good doctor states: "In a letter to the Cape Times of July 23, 1993, the Cape Provincial Administration (CPA) is accused of overtaxation on horse racing. Although overall take-outs on tote bets range between 18% and 25%, these take-outs are divided between the CPA, the horse racing industry and the TAB, with an average of 6% going to the CPA. The punter therefore receives an average of some 76% of the gross turnover of the TAB, not a bad return on his investment!".
Come again?
Deputy Director Stegmann calls 76% "… not a bad return on investment!" for the punter who invests 100% to begin with – and therefore makes a loss of 24%.
Is there a real doctor in the house?
Secret Rites gets it right at last, when a clear run on the fence sees him to the post first in the Gr1 Mainstay International over 1800m at Clairwood Park. Flaming Rock, who also came from the back but didn't have a clear passage, appears to go twice as fast as anything else in the last 100m and is only a nose behind when the post comes. Empress Club, well below best, runs out of the places.
Piere Strydom is champion jockey for the 92/93 season, getting his mounts 252 times first past the post, with stake earnings of R7 million. Strydom rode in 1550 races.
The trainer's title goes to Tony Millard, who had multiple Gr1 winners Empress Club and Rothmans July winner Dancing Duel in his care during the season. The Millard horses amassed over R4.4 million in stakes and won 73 races.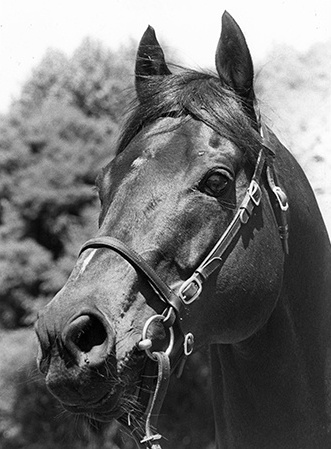 Foveros regains the title of champion sire, with stakes of R3 million, just ahead of Secret Prospector and Northern Guest.
Highland Farms are the leading breeders, with R3.9 million in stakes.
Highest individual stakes earner is Empress Club (R977.000), followed by Dancing Duel (R961.000), Cardinal Fury (R885.000) and Flaming Rock (R835.000).