Merit Ratings for the new season
The Official Merit Ratings of horses 4yo and older increased across the board.
South Africa now has, or so it seems, some of the best horses in the international racing world. Judge for yourself, from the Merit Ratings published for the new season.
What A Winter tops the SA official list published by the National Horse Racing Authority, with a Merit Rating of 124. That puts him on par with international Dawn Approach and Military Attack.
In the Fillies & Mares list of 4yo and older, Via Africa (Merit Rating 120)  touches off Cherry On The Top and Beach Beauty
To see the list CLICK HERE
.
On the World's Best Racehorse Rankings – Shea Shea currently flies the SA flag with a rating of 120. Click here to view the International List
‹ Previous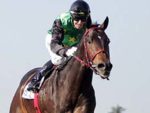 3yo Merit Ratings