Channel 4 faced fresh accusations of ageism when a former presenter told how producers slashed the amount of time she spent on air as she approached 50.
Lesley Graham, the former racing presenter, made the allegations during an employment tribunal hearing of her ex colleague, John McCririck, who is claiming age discrimination.
Mrs Graham, who had fronted the channel's racing coverage since 1991, said she was left "angry" and "disappointed" by the move and found denials of ageism by Andrew Thompson, Channel 4's head of sport, "hard to believe".
Mrs Graham, who wore a black skirt and grey blazer, spoke up in support of McCririck's claims of ageism.
The racing pundit, 73, is taking his former employer and TV production company IMG Media Limited to the tribunal, alleging that his sacking last year was motivated by age discrimination. Mr McCririck, known for his jewellery, sideburns and deerstalker hat, was dropped when the station unveiled a new presenting team headed by Clare Balding, 42.
He is seeking £2.5million in punitive damages and another £500,000 compensation for loss of earnings, career damage, public humiliation, stress and mental anguish.
In a statement, Mrs Graham told the hearing in London: "In December 2009 Andrew Thompson telephoned me and told me that he was going to reduce my days from 40 to 15.
"I had no notice that this was going to happen and was extremely surprised and disappointed.
"I was shocked and didn't fully understand the reasons for this.
"The only reason I could think that my annual days were being reduced was because of my age – I was due to turn 50 in 2010."
She said she was "effectively replaced" by Emma Spencer and Alice Plunkett, who were, at the time, 31 and 36 respectively.
But Mrs Graham, who is currently divorcing her husband, former racehorse trainer Neil Graham, said she had to take the handful of days she was given so she could support her children.
She said: "I was extremely upset but, as I was effectively a single parent as a result of my on-going divorce, I needed the job to support my children and therefore continued with the work I was given."
She said she was "disappointed" when Mr Thompson gave an interview in January 2011 boasting that the average age of presenters was "significantly down", appealing to "new generations".
She said: "I was very angry when I read this – I felt my initial interpretation that my days were reduced because of my age, was correct.
"As the only female presenter to be displaced was myself and I was the only female presenter over 40, the format changes for female presenters certainly appeared to have been driven by ageism."
She left the channel late last year to become chief executive of the charity Racing Welfare.
During the hearing Mr McCririck was warned several times by tribunal judge Alison Lewzey to stop playing to the gallery and stick to the evidence.
Mr McCririck – known to fans as "Big Mac" – laughed off claims he was "cocky", "pretentious" and unpopular with viewers.
The tribunal heard that Mr McCririck had been warned by television bosses that his forays into reality TV were harming his journalistic career.
But McCririck claims he was encouraged to play the 'pantomime villain' on programmes including Celebrity Big Brother and Celebrity Wife Swap and his image as a sexist and a bigot on them had done nothing to reduce his "gravitas" as a serious racing pundit and journalist.
He was supported in the public gallery by his wife Jenny, who he calls "The Booby".
Mr McCririck said Jacqueline Hunt, Channel 4's chief creative officer, was a "serial age discrimination offender" who "culled" older racing presenters just like she had axed ex BBC Countryfile Miriam O'Reilly when she was controller of BBC One.
Miss O'Reilly, 56, was awarded £30,000 in 2011 after she won her case against the BBC for age discrimination.
Channel 4 rejects the claim Mr McCririck was sacked on the grounds of age.
www.telegraph.co.uk
‹ Previous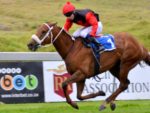 In The News