Mary Slack was once quoted as saying "My mother was mad about racing, while my father was fascinated by the breeding. I was a real horsey girl, a riding loony and, while I loved going to the stud at Mauritzfontein to see the mares and foals, my primary interest was riding. Racing came later, and the breeding later still."
It's hard to imagine the wonderfully calm, composed Mary as a 'riding loony', but accompanying her on a tour of her beautiful Wilgerbosdrift stud farm and listening to her pointing out each horse by name and reciting its story, you realise it is cross-my-heart true.
Of course, she was more or less born into it. The yellow and black Oppenheimer silks have been a fixture on our tracks since the 1940s and despite Mauritzontein being a private stud, their results provided ample evidence that they know a bit about breeding too. Growing up against a backdrop of such wonderfully rich racing and breeding accomplishments, it was really only a matter of time before Mary joined the racing fold.
She acquired her distinctive colours by way of a racing partnership. "Henry Higgins was the first horse I owned in this country, in partnership with Jim Joel. We raced quite a few horses together. The best was a wonderful colt called Lightning Path who was given to me by my parents. He won the (1969) SA Derby. That was many, many years ago but he said that I could keep the colours for use in South Africa."
Her breeding interests developed in the early 90's and Mary acquired a small number of mares which she boarded at Mauritzfontein. Whether it was beginner's luck or a well-schooled eye, Blakes Affair (dam of Gold Vase winner Sequoia and multiple Gr1 winner Dynasty), was an early purchase. "I bought her for practically nothing on a funny little sale. Michael Clarke ran my stables in Johannesburg and I sent her to Michael to race a few times before sending her to Mauritzfontein."
A few years later, Mauritzfontein downsized and Mary had to make alternative arrangements for her mares. Deciding that "it would be fantastic to have my own stud farm," she did exactly that, settling on a tract of land in the Piketberg area in 1997.
There were no other studs in the area at the time and the choice of location raised a certain number of eyebrows, but time has shown that the excellent mineral content and climatic conditions are well suited to raising horses. Once the infrastructure had been put in place, the first broodmares, with their Fort Wood weanlings arrived in 1998. "One of the major reasons for our success is that I've been lucky enough to have access to Fort Wood."
A competitor in the sales ring and on the racetrack, Mary Slack started out as she meant to go on, consigning a first draft of yearlings to the 1999 National Sales. Although they only sent 3 yearlings, one of them was the smart stakes winning filly, Sepia. By 2001, the draft included future Equus Horse Of The Year, Dynasty, knocked down to agent John Freeman for R475 000. A review of their stats shows that they have maintained the bar very high ever since.
From small beginnings, the broodmare band has swelled considerably and the inventory reads like an equine Who's Who with the likes of Ilha da Vitoria, Mother Russia, Flirtation, Zirconeum, Emerald Beauty, Headstrong and Serra Negra (dam of Noordhoek Flyer), plus the dams of Asylum Seeker and Badger's Gift. There are also daughters of English Group One winners and of South African, American, Australian and Brazilian champions.
Rich Man's Gold was the first resident stallion and joined the farm in 2001, but sadly died of heart failure in 2005.
Then came Right Approach and Tiger Ridge, who was champion first season sire in 2010. With Cherry On The Top only the second ever filly to win the Triple Tiara, his loss will be sorely felt. However the farm still has access to Fort Wood as well as having shares in a number of stallions including the likes of Var, Dynasty, Silvano and Trippi.
"The quest is to breed a better horse than last year. My number one aim is to breed classic horses. I want to win the Guineas and the other top three-year-old races and I really don't care a damn about the handicaps."
The matings are designed by Mary, Jehan Malherbe and the farm management with pedigree, conformation and temperament the deciding factors. "The first person who influenced me was Tremayne Toms who managed Mauritzfontein for years and taught me the value of feed especially and odd bits of breeding lore. Then along came Jehan Malherbe who has taught me the importance of statistics and pedigrees and tries his best to temper my sentimentality about my horses. All of the people who I've mentioned already continue to influence me in positive ways, as well as my daughter Jessica who insists that if horses are for sale they must be sold properly."
Choosing their best progeny is pretty difficult these days.Dynasty really put the farm on the map, but they have also produced Elusive Fort, Noordhoek Flyer, Kildonan, Ilha Bela, Kavanagh, Summer Cup winner Wagner, Met winner Martial Eagle and most recently, Fillies Classic winner Athina.
National Yearling Sale highlights
There are 23 lots to choose from including:
full brother to Martial Eagle (#38),
Trippi filly out of Bold Ellinore (#194),
two colts from the Soho Secret family – one by Silvano (#220) and the other by Tiger Ridge (#411),
Right Approach filly out of E-family and Cape Fillies Guineas winner Emerald Beauty (#279),
Tiger Ridge filly (#396) who has the unique credentials of Gr1 winners all the way to her 3rd dam and she's from the Enchanting family to boot.
Dynasty colt out of a full sister to the dam of Gypsy's Warning (#482).
‹ Previous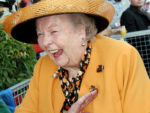 Past And Present Future