It is sad days indeed when we bid farewell to one of the country's greatest racecourses. Today Clairwood hosts the third last meeting ever and Saturday sees the final feature, the Gr1 The Mercury Sprint.
The reality of the beauty and fairness of Clairwood was highlighted in no uncertain terms this past weekend when the Greyville track was said to be in a shocking condition by many trainers that raced on it.
Racing at Greyville is hardly fair either and luck plays a far greater role than it ever could at Clairwood.
This Saturday's meeting hosts the last major feature at the track.
Clairwood Racecourse was built on land that was originally nothing but a swamp. It opened on Tuesday May 24, 1921.
Known as the Garden Course, it has hosted some of the greatest horses and most thrilling finishes over 93 years of glory.
The property was placed on the market some years ago.
Gold Circle chairman Robert Mauvis said at the time that the market in the province did not warrant the maintenance of three tracks. He said the money generated from the Clairwood sale would be used to refurbish the other facilities.
At the time the eThekwini municipality's development planning, environment and management department, reported that the racecourse was zoned "private open space".
Desmond D'Sa, of the South Durban Community Environmental Alliance, said the alliance would protest if Gold Circle sold the racecourse without consulting it.
"They shouldn't take away our only green line, because we are surrounded by so many chemicals. The racecourse is our only emergency area where we can run to and where our safety is guaranteed if there is an explosion at a factory," he said.
The Clairwood Ratepayers and Residents Association was also opposed to any industrial development on the racecourse site.
It was sold by Gold Circle in 2011 for R430 million to Capital Property Fund, which planned to turn the site into a logistics and distribution park for goods and shipping containers.
A proposed R2 billion logistics park was subsequently rejected by the provincial department of environmental affairs following "critical concerns" by several departments in the eThekwini municipality.
eThekwini raised concerns about the negative environmental impacts to one of the last major wetland areas south of the city, as well as increased traffic congestion from heavy trucks transporting goods.
But it seems that life goes on.
‹ Previous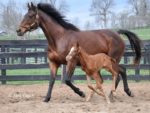 No More Secrets