The dispute between Bookmakers and Tellytrack continues with Hollywood delivering a telling blow with a letter addressed to international role-players. The unabridged communication is quoted below – you be the judge!
We address this letter to all parties who supply, or previously supplied live film and commentary of race meetings through the Multichoice DStv bouquet, channel 239 to viewers in the Republic of South Africa. The purpose of this letter is to rectify false statements being disseminated by Phumelela and Tellytrack regarding the alleged lack of monetary contribution made by South African bookmakers to the international suppliers of these live racing films and commentaries. The local broadcaster, Tellytrack, no longer shows international racing on its commercial channel, affecting home-viewers in particular. As a result, betting turnovers are in serious decline. The reason, put forward by Phumelela and Tellytrack, is that international content providers are not getting their fair share of revenues, and have accordingly, instructed Tellytrack to remove international content from the commercial channel.
The monitoring of revenue streams for gambling in South Africa is highly regulated by provincial Gambling Boards, who have unfettered access, by means of computerised recordings, to all betting transactions. In terms of their respective Gambling Acts, the Gambling Boards collect and distribute all statutory taxes and levies made from betting transactions. A large portion (50% of statutory contributions in all major provinces) is then onward remitted to the race course operators in those jurisdictions where live racing is conducted. The race course operators (Phumelela-R54m, Gold Circle-R41m and Kenilworth Racing-R18m) were enriched by approximately *R113 million from South African bookmakers' levies in the financial year ended 31 July 2013.
These levies were generated in a ratio of approximately 70% from South African racing and 30% on international racing product. Your international product therefore generated at least **R33.9 million from South African Bookmakers – which amount ended up in the bank accounts of the race course operators. The derogatory statements made by Tellytrack and Phumelela regarding the bookmakers in South Africa leaves us with the strong suspicion that the race course operators are not passing on all, or perhaps, even part of the vast revenues, that they receive from bookmakers, over to you – the suppliers of the product. We are convinced that if you demand and receive these monies from the racecourse operators, which are generated by racing under your jurisdiction, it would eliminate any difficulties you may have in supplying bookmakers in South Africa with the live film and commentary on racing that falls under your jurisdiction.
If the race course operators refuse to pass on what is generated by racing under your jurisdiction, we (and most bookmakers in South Africa) are prepared to lobby the respective Gambling Boards to assist with repatriating the funds due to you.
DERMOT O'CONNELL
Betting Operations Manager
hollywoodbets.net
* 1. EXTRACTS from 2013 PHUMELELA Annual Financial Statements: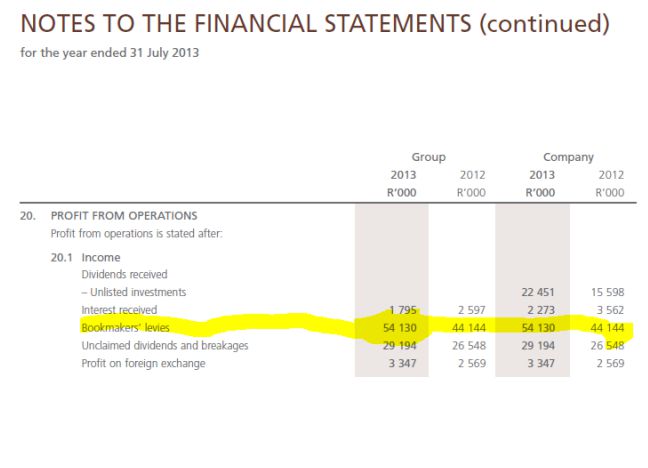 * 2. EXTRACTS from 2013 GOLD CIRCLE Annual Financial
Statements: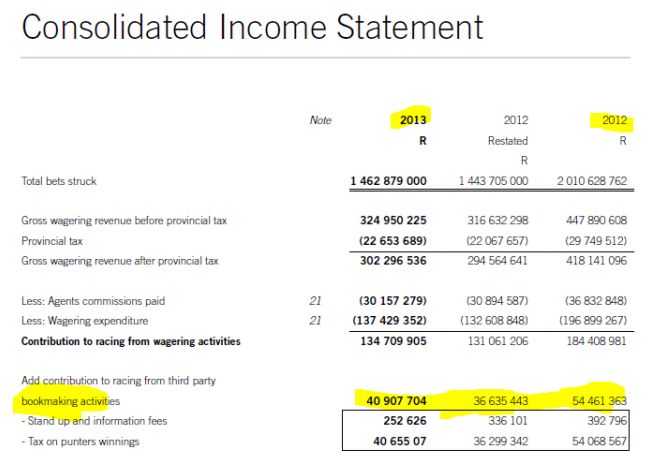 * 3. Kenilworth Racing figures for 2013:
These figures are not available but are estimated to be at least R 18 million based on the fact that they were R 17.8 million in 2012. Kenilworth Racing figures were included in Gold Circle figures above and based on the difference between the 2012 restated figures and original figures i.e. R 54 461 363 – R 36 635 443 = R 17 825 920 which would have been the Kenilworth portion.
** 4. Tellytrack fees for Year ending 31 July 2013:
Bookmakers also paid a total of R 14 660 000 (R 14,66 Million Rand) for the Tellytrack service by way of a monthly fee per outlet. 30% (ratio of International revenue) of this would make another R 4 398 000 available to International Operators.
‹ Previous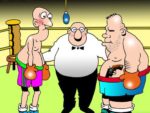 Straight Talk