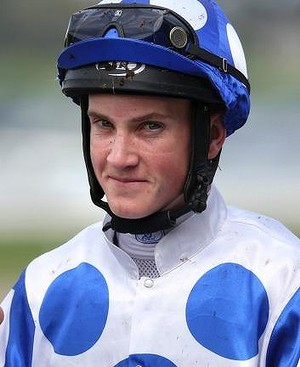 Jockey Chad Schofield will not be seen in competition until Caulfield Cup day following the dismissal of his appeal against an improper riding charge.
The decision was handed down at a Racing Appeals and Disciplinary (RAD) board hearing in Melbourne following Schofield being suspended for 32 meetings, arising from his ride on Saguaro at Mornington on September 17.
Schofield was found guilty of applying unnecessary pressure to Michelle Payne on Something Share in the 1600 metre handicap, forcing her in to concede her position.
Racing Victoria was represented by Dr Cliff Pannam QC while Schofield was represented by Paul O'Sullivan.
The hearing commenced at 10.30am and proceeded with legal argument until 12.30pm when the matter was adjourned for the decision to be considered, reconvening at 2.00pm.
After listening to argument and counter argument relating to evidence and transcripts, Judge Lewis said the best evidence was the film.
"Approaching the 1100 metres Chad Schofield rolled up and applied pressure to Michelle Payne and maintained that pressure for 200 metres," Lewis said.
"He persisted in applying pressure, turning his horses head inwards and the two horses heads touched.
"The board is of the opinion this pressure constituted improper riding, specifically that it was deliberate and placed another jockey in danger."
Lewis said the board saw no reason to interfere with the penalty and dismissed the appeal.
A visibly disappointed Schofield immediately ruled out an appeal to VCAT and left the hearing making no comment to the media
www.racenet,com,au
‹ Previous
Right Now Darling!