CTS and the Lanzerac have forged a partnership with local equine insurance group KUDA to create a four-day highlight to mark the beginning of spring as well as the launching of the Summer Of Champions Season next weekend.
The vision is for an inclusive event for breeders, trainers, investors and racing enthusiasts alike, set at the friendly country course in Durbanville.
Billed as a 'complete thoroughbred racehorse experience' the four-day festival marries the excitement and anticipation of a sale with the promise of success of the finished product.
It comprises the CTS Ready To Run breeze-ups at Durbanville Racecourse on Thursday, 2nd October, followed by viewings on Friday, 3rd October.
The Gr3 Matchem Stakes has traditionally been regarded as the Cape season programme opener. The Kuda sponsorship has grown the country course race day into a fun and friendly event and slots in neatly on Saturday, 4th October. The race has an impressive honour roll with South Africa's darling on the international stage, Variety Club, just one of the illustrious names to grace the scroll.
The Lanzerac Hotel & Spa, who found their sponsorship of the 2013 Ready To Run Stakes 'addictive' announced that they are stepping in to partner Kuda in adding their brand to the Matchem's fillies equivalent in the Gr3 Diana Stakes, to be held on the same day.
The Diana Stakes has an equally illustrious history and honour roll, with recent winners including Ebony Flyer, Super Elegant and Comtesse Dubois. The collaboration provides a colts and fillies feature race double, which is sure to please racing fans as well as endorsing Durbanville with some well-deserved prestige and feature race kudos.
The day's racing will be followed by the opening session of the sale, with the remainder of the catalogue going under the hammer on Sunday, 5th October.
‹ Previous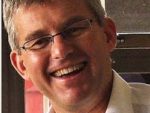 Meeting Mr Gibson