One of my favourite racing bugbears is that the more I go racing, the less I seem to hear about horses. The air is turned blue with form, the Pick Six pool, the Jackpot, the Accumulator, win and place payouts, exotics, bipots, trifecta payouts, quinpots , all to comes, etc etc etc ad nauseum and add some more.
I'd be surprised if anyone could tell me (without referring to their racecard), whether no 6 is a colt, a gelding or a filly and whether they are a chestnut or a bay, whether the trainer was happy with their last piece of work, the reasons behind any equipment changes (nevermind the lofty aspirations of actually being informed why the equipment is being changed and what the trainer hopes to achieve with it). No, it's pools, it's payouts and it's Pick Sixes being shoved down our throats until you wonder why we even bother to have horses at all and don't just reduce it all down to a slot machine with fruit and numbers on it. Then we wouldn't even need pesky names at all.
Now, before the punters get upset, I do understand that you feel about betting the way I feel about getting grit under my nails, manure under my boots and horse hair all over my clothing. However, despite our overheads and bottom lines, I'm going to have to be quite firm about this point – the reason horse racing evolved in the first place was because of the simple desire of one person to see whether their horse was faster than someone else's. The betting grew around that, most certainly, but betting came second. Plus, I'm sorry to say, but constantly talking about money is crass, it's vulgar and it's distasteful. Anyone with a modicum of decorum knows it's just not done. For those who didn't get the memo, discussing the cost of your new car, how much you spent on your kids' school fees, your latest overseas trip, or how much you made on the stock market yesterday makes you a crashing bore devoid of social skills.
What's going on?
Monday, 1 September – Flamingo Park. Race 3. A field of 7 faced the starter over 1200m, including the Corne Spies runner Tommy Gun. Tommy Gun is a 4yo son of Sail From Seattle, bred by Milkwood Stud. He carried the purple and yellow colours of Messrs FN Engelsakis, R P Macnab and T Spies, he lugged 61kgs and had the services of Fanie Chambers in the saddle. He was sent off at 1/3.
71.07 seconds later, the second top-weight, Code Red, co-owned by Mr Paul Barrett and Mrs Charlmain Reeves, trained by Sarel von Willingh Smit and ridden by Fransie Heroldt, crossed the line first, 1.5 lengths ahead of Wind At Your Back (incidentally another Windrush), with Gaelic Girl 3rd and Tommy Gun 4th finishing 4.5 lengths back.
Shaheen Shaw promptly let rip with one of the more juvenile displays of temper and poor sportsmanship to be broadcast on Tellytrack for some time – and they do broadcast some duzis. Clearly speaking directly from the vacuum in his pocket, rather than the good solid grey matter supporting the top of his head, instead of acknowledging a nice steering job by Fransie Herholdt, applauding Mr von Willingh Smit's training skills, congratulating the owners, or even (god forbid) acknowledging the fact that it was Code Red's 11th career victory, Mr Shaw both marked and marred the occasion by bemoaning Tommy Gun's 'poor' performance, commenting that it was ridiculous that he could put in such a disappointing performance against such 'rats and mice'.
Disclaimer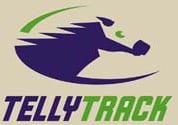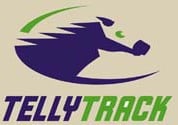 Tellytrack runs a neat little disclaimer at the end of each broadcast stating that they are not responsible for the views of their presenters. That doesn't really show an awful lot of trust or confidence in their employees, does it? I wonder what the presenters think of their employers – and I now mean the wider group of breeders, owners, trainers, jockeys, punters and grooms who pay for and work hard to put on the show for the operators to run their betting turnovers which in turn pays their salaries? Not a lot, by the sounds of it.
It's your gamble
You bet, we get it. But so do the rest of us. Some of us bet by putting money on the tote, some by breeding, some by buying a horse. Your bet isn't any better or more important than mine and when you lose, you don't hurt any more or any less than I do. It is also thoughtless, tactless and downright rude to minimise someone else's achievement simply because you have missed out. It is even more ridiculous when that sort of comment comes from a person who has likely never sat on a horse in their life and probably couldn't tell the difference between a divot and a dropping.
I did a quick Google search for the definition of Sportsmanship and the very first result at the very top of the list read as follows: "Sportsmanship is an aspiration or ethos that a sport or activity will be enjoyed for its own sake, with proper consideration for fairness, ethics, respect, and a sense of fellowship with one's competitors."
Sport or profession?
Racing is a sport and the game should be played out on the track – not the boardroom and certainly not the commentary box or presenters' studio. Perhaps it could be argued that racing is a sport and presenting is a profession. Fair enough. Our TV footage is our shop window to the world and our presenters are the faces and voices that represent us in foreign living rooms and inform the international racing community who we are and what we're about. In one foul swoop Shaheen Shaw not only insulted Tommy Gun, but by calling them 'rats and mice' he insulted all Kimberley runners, and diminished all the trainers, jockeys and owners who support the centre. In short, the people who pay his salary. And as the cherry on the icing on the cake, thanks to our wonderful international exchange, we broadcast the South African racing product to somewhere in the region of 30 countries internationally, so we've also told all of them exactly what Mr Shaw thinks of our Kimberley centre and its community. Exactly how professional is that?
Code Red
Paul Reeves purchased Code Red for R60k on the Graham Beck dispersal sale on behalf of client Paul Barrett. Reeves is a former jockey who took out his trainers' licence and set up shop in December 2009. It is a warm, hands on, family business with Paul, his wife and daughters always present in the parade ring to chat to clients, whether they have maidens or feature race runners. The yard is always neat and tidy, his grooms and horses turned out beautifully, he tries hard for every client and every achievement is celebrated like a July win. In short, they do their best to make racing fun. Paul made his first foray to Kimberley with a little bay mare called Magnolia Park in June 2012. She won by 6.25 lengths. As the recipe seemed to work, he's been trying it with selected horses ever since.
Code Red won his first start in Flamingo Park by 3.75 lengths and between April and June 2013, enjoyed a 5-race winning streak. He is now an 11-time winner and has banked a bucket full of place cheques to boot.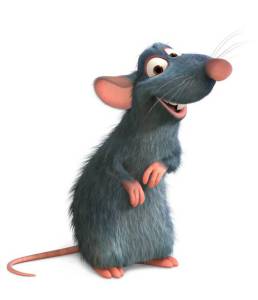 I asked how they felt about Mr Shaw's comments. "We know that Tommy Gun was 1-5 on and Shaheen mentioned that the horse was well. We understand that the result may have disappointed punters and knocked people out of their quartets and PA's, but what about our horse who carried nearly 10kgs more than some of the field and still managed to win? There were people who had money on our horse too. Sarel has done a fantastic job with him, but there is no recognition of the small guy and the nice win. That horse has been a soldier and has earned a lot of money for punters and for the tote in his career. We are disappointed as trainers and we are disappointed as owners. We know not every horse can be a winner, but we do our best for each client and for each horse. No-one wants to spend big money on a horse and not see it run or earn a cheque, so we try and find opportunities for our horses and clients wherever we can. Being a Windrush, we thought Code Red might like the sand and he has been fantastic. It's not easy to win a race anywhere in the country and to win 11 races and have the fun we've had – what more can one ask? We support the centre and we've had success and a lot of fun up there and to be called 'rats and mice', well, it was not nice. We can't see how treating loyal, long-standing supporters this way can do anything to boost or promote our local racing and it makes us feel that we don't want to support Kimberley going forward."
Disgrace
Mr Barrett, with his blue eyes and broad Lancashire accent has been part of the local racing scene for the last two decades and has been associated with horses such as Waterwise, Bucked Off, Fabiani and the good filly Sea Cat, recently sold to Wilgerbosdrift. He was equally upset. "It's an absolute disgrace. I've been in the game since I retired here 20 years ago. I'm not a wealthy man, but I must have invested millions over my racing career. It's not about the money and it's not about winning. I've got other horses – I don't mind whether I win or lose. I do it because I'm passionate and I love horse racing. I've had my upsets and my downsets and I've sold horses to Dubai for millions and had others that never won a race. It's nice when you have the wins, but when you don't, you say good luck to the other guy and that's that. There's no need to be rude about it."
"I've supported Kimberley not because I need to, but I think the people are lovely, the trainers are lovely, I've always taken my family up with me and we've had a lovely time. But when someone with a big mouth says this race is for rats and mice, my mind is boggled."
"It was very very upsetting to my family, believe me. My wife was aghast. She said 'get rid of the horses, this is disgusting and disrespectful.' I can't believe someone would say that on TV. What kind of message is he sending out about Kimberley? There are some beautiful horses in Kimberley. People should go and look at the conditions they race under, it's unbelievable. And yet they turn them out well, they're warm and welcoming and people have fun. To me they want medals, not criticism."
"This man needs taking to book. Racing is struggling, anyone can see that. This sort of comment is dreadful. He is not encouraging racing. Why should I go out and spend a fortune for some idiot to say 'all he's doing is sending rats and mice to Kimberley?' No, he's not doing us any favours whatsoever."
"I've got several horses down in the Cape that I don't think will win here, should I have them put down, or do I give them a chance in Kimberley? My horse Mr Vindaloo is a 9 time winner thanks to the Kimberley track and look at Code Red. We've tried them on the Vaal sand, but they didn't like it. It's horses for courses! They're happy there and they perform well there. It is unnecessary to be so negative and derogatory. Mr Shaw sees fit to call Code Red a rat. He's only won 11 races. What do you have to do to be considered a racehorse, I wonder?"
What indeed?
‹ Previous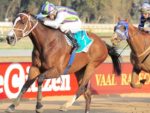 Increased Stake Adds Gloss