The Sporting Post asked why Phumelela had applied for the removal of Clause 14 of Schedule B and whether there was any substance to the fears that Turffontein might be sold. Phumelela's Racing Executive, Patrick Davis, responded as follows:-
"The closure of Turffontein is not under consideration. The cessation of racing by Phumelela in Gauteng has never been discussed or contemplated.
The reasons advanced (for the licence amendment applications) can be summarised as follows:
1. There is no similar obligation on bookmakers;
2. If Phumelela loses its race-meeting license in Gauteng, for any reason whatsoever, its totalisator license will no longer be valid and Phumelela would be required to cease its totalisator activities in Gauteng;
3. The Gambling Review Commission has expressly recommended that market forces should be allowed to dictate the number and location of racecourses in order to enable the sport to modernise and transform itself; and
4. The effect of the condition is that Phumelela is precluded from selling a racecourse in Gauteng to another party even where it is economically feasible for it to do so.
At page 16, clause 7.2.2.3 the application specifically states that: "THE APPLICANT DOES NOT REQUEST OR INTEND TO CLOSE THE RACECOURSE AT TURFFONTEIN".
Bookmakers contribute nothing to the funding of the sport. Furthermore, punters' winnings on bets placed with bookmakers contribute far less to the funding of the sport when compared with the contribution made by bets placed with the Tote. By coupling the Tote license to the race meeting license, Phumelela cannot sell its Tote license and Tote betting activities in order to focus on its racing activities. If the Tote operator were independent of the racing operator, there could be no credible argument justifying the perpetuation of the funding imbalance between bets placed with bookmakers and the Tote operator."
Ed: The Sporting Post's copy of Mr Ramafalo's 16 September 2011 application to the Gambling Board does not contain a clause 7.2.2.3, nor a statement saying 'The applicant does not request or intend to close the racecourse at Turffontein.' We have asked Phumelela to clarify.
‹ Previous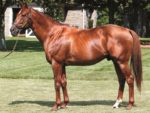 The Forty Niner Effect