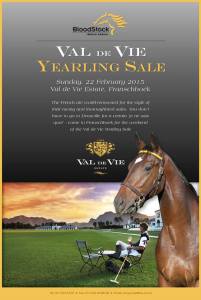 Due to overwhelming demand from TBA members, Bloodstock South Africa is pleased to announce a new Yearling Sale at Val De Vie Estate, just outside Franschoek in the heart of South Africa's winelands in the Western Cape.
In order to ensure that our horsemen have sufficient time to prepare their yearlings after the busy breeding season, the Sale will be held on Sunday 22 February 2015. Of equal importance, buyers are now afforded the opportunity to attend Sales of their choice in a well-considered Sales Calendar.
Chairman, Susan Rowett, said: We are delighted to have secured the up-market and horse friendly venue of Val de Vie Estate. It is particularly pleasing that Breeders have conveyed their strong desire to support their own Sale in the Cape and we expect buyers to be equally excited at the opportunity of buying horses at this spectacular venue.
The TBA has a long standing history of selling horses in the Cape on behalf of its members and ran the inaugural Cape Premier Yearling Sale in January 2011. Before then, however, Bloodstock South Africa's Cape Summer Yearling Sale was an established feature on the Sales Calendar which produced outstanding racehorses including the likes of Pocket Power (Jet Master), Royal Bencher (Grey's Inn), Whiteline Fever (Right Approach), Ancestral Fore (Dynasty), Villandry (Var), Geepee S (Goldkeeper), Vertical Takeoff (Jet Master), Floatyourboat (Jet Master) and many more!
Given the increasing success and popularity of Bloodstock South Africa's other regional Yearling Sale in KZN, we are excited at the prospect of re-establishing our brand in the Cape.
‹ Previous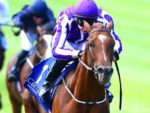 2014 Tattersalls October Yearling Sale