Any industry that deals with animals will find itself under public scrutiny and racing is no exception.
In fact, 2014 has been rather a big year for finding ourselves in the spotlight for all the wrong reasons. In the USA we had the PETA expose involving Steve Asmussen and his assistant Scott Blasi, in the UK the Daily Mirror ran front page photographs of Wigmore Hall being euthanized at Doncaster and finally, just ahead of the Spring Carnival in Australia, the Coalition for the Protection of Racehorses put up a 22 metre billboard in Melbourne featuring a dead horse alongside the slogan 'Is the party really worth it?'
If anyone is still reading, firstly well done and secondly, thank you – I will do my best to make it worth your while.
What all these campaigns have in common is that they used graphic, shock tactics to grab public attention and cause controversy.
Modern life is ridiculously overcrowded with a bewildering number of media options all trying to get our attention. Occasionally, and I suspect usually out of sheer desperation, people do resort to shock tactics simply to be heard. Unfortunately, the difficulty with taking a hard-line, confrontational approach is that no-matter how well-intentioned it is, one runs the risk of alienating the very people you are trying to reach.
Why criticism isn't bad
Public flagellation by animal welfare extremists isn't everyone's idea of fun, but I think the fact that people still feel strongly enough to pay for 22 metre billboards is quite a good thing. Well, not that good, obviously, but if people are going to go to such lengths, then racing clearly has to deal with them. Shock campaigns may be upsetting, but they are also an invitation to open a dialogue. And even if that isn't the original intention, we can still turn it into one and I think it's important that we do.
What the recent spate of welfare scandals says to me, is that welfare is a hot topic. Luckily for us, that also means opportunity, if we're willing to take it. The general public is becoming so disconnected from animals and the people who work with them that in many cases they really have very little idea of what, how and why we do things, so it seems we will need to have these conversations more often. The good thing is that if we are above board and are doing our best to keep the game clean and protect our horses and our riders, then it is a simple matter of coming out and saying so. And if not, then it gives us the chance to up our game and improve matters.
PRO 101
What I thought was excellent about all three of the recent welfare scandals was that the organisations under fire handled them incredibly well.
Firstly, they acknowledged the problem and they reacted. Secondly, they reacted IMMEDIATELY. Also, they addressed the issues and responded in a considered and measured manner, with facts and statistics to bear them out. The public statements went more or less along the lines of 'hold on a minute, those allegations are not true, we don't do the things people are saying and here are the facts to prove it'. Australia even went above and beyond, by implementing new regulations for rehoming horses off the track. That kind of action sends a strong and positive message and that kind of message sticks. Which is good, because we need it to.
In our insular little world, the racing industry seems quite big and all encompassing; however, a recent census put the horse population of South Africa at around 300,000. Of that, only around 30,000 are Thoroughbreds, which puts things into some sort of perspective.
Where we succeed
Our tiny corner of the national population is well-regulated. We record all our breeding activities and live foals, so we know that we produce around 3,000 foals on an annual basis. All Thoroughbreds born since 1999 have been microchipped (the USA still relies on lip tattoos). We record and publish sales information and we also record and publish our horses' track careers. Our stud farms are all registered, as are our trainers and jockeys and as most owners can tell you, our horses are seen by more vets during their racing careers than you can shake a stick at. In short, our horses are cared for by accredited professionals.
We have rules in place whereby horses cannot leave a training facility without a trainer's permission and when a horse retires from racing, there is a form that ought to be filled out and submitted to the NHA along with the horse's green NHA passport. I don't know how well used that form is, but it does exist.
Racing conducts its activities in public and as anyone in the public eye can tell you, perception is everything.
With declining turnover and on-course attendance, we should be addressing this angle to score some easy PR points.

We constantly chase imaginary 'black diamonds' and people who have never heard of us, instead of putting a bit of effort into looking after the horses and the people who are already driving the thing.
I think that's a bit short sighted and has the potential to bite us on the bum. One shouldn't need a broadsheet or social media scandal before tackling this sort of thing, but we've already had our fair share, with just the most recent, high profile cases including Spear Of Destiny, Coalmine Canary (Fantasia) and Gran Blanco. So it's clear that we have public attention. The important question is what are we doing about it?
Where we don't do so well
Unfortunately, we've been a bit slower off the mark in terms of change, or even comment and to date, there has been little in terms of meaningful exchange from our authorities. To be fair, it is a rather tricky, multi-faceted problem, but just because it's difficult, doesn't mean we shouldn't tackle it.
I'm told that SA racing has a fairly good safety record – we should publish those figures. We should explain to people how strictly racing is regulated in terms of racing medications, and we could also be a little more transparent about horses' medical histories when they finish racing to help those horses be managed correctly going forward. Like racing, Thoroughbreds are no longer the only game in town and our track chuck-outs and retirees face stiff competition from purpose bred competition horses. Because of racing's dubious reputation, Thoroughbreds are in many ways seen as a lesser option with folks feeling apologetic for 'only' having a Thoroughbred when others have Warmbloods. We really need to do a bit more to celebrate and promote our Thoroughbreds as all round athletes and create a demand for them as sport horses again. We also need to evaluate the options we have in place for rehoming horses (currently limited). It is generally not the first home that a horse goes to that's the problem, but homes further down the line, so we need to take a realistic look at the systems we have in place to monitor and track our horses once they leave the track (currently none) and see how this can be improved.
Some good news

Fortunately there are already a number of people applying themselves to the problem.
Imagine Racing's dynamic duo of Catherine Hartley and Sandy Gill have launched Beyond Racing to help promote the breed by showcasing success stories of horses off the track and to show just how versatile and successful Thoroughbreds are at just about anything they're asked to do. They would like to see an accreditation system for dealers and people who regularly buy horses off the track. "There is an informal system that more or less works, but bringing in accreditation would allow people to be regularly checked and ensure that minimum standards are set and maintained. It would give dealers an official stamp of approval so that trainers and potential new homes can approach them with confidence." Beyond Racing is also working on a range of Thoroughbred branded merchandise and a series of dedicated Thoroughbred show classes and awards to incentivise the competitive community to choose an OTTB.
Another fun and hugely successful initiative is the Thoroughbred Second Life Facebook page, created by Walter Pike. Walter says "Racing is a big, public industry and there is a clear need for a formal system for the responsible rehoming of retired racehorses. The original idea was to create a resource for someone who has taken a horse off the track and help them through that transitional period, but the point is to take the Thoroughbred brand and move it from being the horse that 'unskilled people' take from the track – a process that is often difficult in the short term – and change the brand so that people acknowledge Thoroughbreds for what they really are."
We can all get along
The site attracts OTTB owners who like to talk about and share their stories and experiences and has had the happy side effect of connecting racing owners with their horses off the track. It has been interesting to see the competition crowd sit around the campfire with the racing crowd and for the most part, for everyone to get along. There have been some thrilling stories about old track favourites popping up in new homes and a few sad ones as well, which have served as a reminder of how important it is to keep tabs on our horses.
I asked one racing owner why he enjoys the site. "It is fun seeing progeny of sires that are either no longer with us or didn't make it at stud doing well as competitive horses. You also see a number of our less successful runners pop up doing new things. It's very heartening. It's also a great way to expose Thoroughbreds and racing people to a wider audience. We've somehow lost that over recent years and it's important to keep those relationships going because the riding community needs us and our horses and let's be honest, we rely on them to provide second careers for our horses." Due to a few bad experiences, he now rehomes all his horses via the Horse Care Unit. "They are the only organisation that cares enough to follow up and track horses throughout their lives."
We can't rely on charity
While options are limited, I think it's unreasonable to rely on third parties and welfare organisations to deal with our problems for us. The HCU homes every horse with a strict contract and carries out regular checks throughout its life. Unfortunately it's those very safety checks that put off more seriously competitive homes who might want a project horse or something to produce and sell on, so it is clear that a dedicated solution is required.
Possible solutions
A number of interested parties have got together to discuss the rehoming issue, including the Horse Care Unit and NHA vet Dale Wheeler. There are some great ideas, but as always, the big questions are 'who is going to pay for it' and 'who is going to manage it'. One suggestion is a levy or deposit system for each horse in racing, to be kept in a fund by the NHA. Another is the R11 million that the RA gets annually from nomination and acceptance fees. That is owner money after all, so should by rights be spent according to owners' wishes. I don't think a Thb register is such a bad investment.
‹ Previous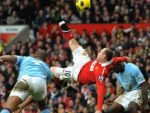 English Premier League