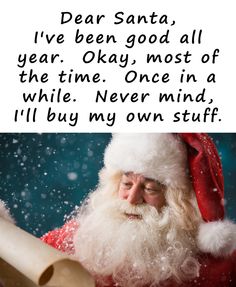 There's a fun little internet meme doing the rounds which reads "Dear Santa, I've been good this year. Well, most of the time. Once in a while. Nevermind, I'll buy my own stuff." Ah yes, I know that feeling !
For those of you with the Christmas blues, or more likely the Christmas shopping blues, I have some good news. Cally Hotson and her Horses In Art home boutique have been in business for 10 years and are hosting a Christmas Pop-Up Shop on Saturday 6 and Sunday 7 December to celebrate.
Cally Hotson is a home grown Cape Town equestrienne. She grew up on the historic Bergvliet Farm in Constantia in what she describes as "a horsey family" and despite being modest about her abilities, more than held her own against the top show-jumpers of her day.
After studying law at UCT she did a stint at the Cape Times as a junior reporter, and then packed her bags and went travelling. She married and settled in the UK, but her love of travel, horses and horses in art was always with her and when she returned to South Africa 23 years later, she brought a treasure trove of equestrian collectibles. The treasures, however, remained in boxes in her winelands garage, until a friend talked her into unearthing a few items to support a local art fair. The response was so good that she realised there was a business opportunity and "Horses In Art" officially opened its doors in 2004.
I first met Cally at the inaugural CTS Premier Yearling Sale at the CTICC and we've more or less had a standing date at the sales ever since. Apart from always being fun to chat to about life, horses, books and just about any other subject, Cally's stand is always an Aladdin's cave of beautifully framed equestrian prints, paintings, objects d'art, ceramics, soft furnishings, vintage jewellery and my personal weakness – books. While there is plenty to choose from if you're an art collector (her prints by local artist Andrew Barlow in particular are exquisite), Cally also keeps an extensive range of books, covering everything from Henry Cecil to Henriquet. As good horse books are hard to come by locally, this was immediately enough to make her a friend for life. She also tracks down items on request and after kindly helping me track down an old tome not so long ago, she kindly sent me an invite to her 10th Anniversary Christmas Pop-Up Shop. I thought I'd pop through to her Vlottenberg base outside Stellenbosch for a sneak preview.
How to get there
Stellenbosch locals probably won't have any problem finding their way to Vlottenberg and the Bonniemile, however 'less locals' may need a little help. Take the N2 from Cape Town and exit 33 onto Baden Powell (R310) towards Stellenbosch. Pass Spier on the right and take the next left to Vlottenburg. At the stop street, turn left onto Polkadraai (M12) towards Cape Town and then the first right onto the Bonniemile road. A little way down the tarred Bonniemile road is a turnoff onto a gravel road, flanked on either side by a collection of smallholdings. At the very bottom of the road, you'll get to a set of British racing green wrought iron gates and you'll have arrived. Just through the gates, the driveway sweeps up to the house through grassy paddocks filled with Cally's beautiful Warmblood competition horses.
I'm not usually one for architecture and interior design, but the first thought to go through one's mind on arrival is that you are in the company of a true collector. The house is a wonderful old farm homestead with a generous stoep. Under the leafy pergola are a collection of comfy chairs, perfect for whiling away an afternoon, taking in the view of the Stellenbosch mountains across the valley. Lining the exterior walls are beautiful prints and paintings.
Of course, before you can get that far, there's an Irish Wolfhound and collection of Jack Russells to greet, but with the formalities over with, we go inside. The inside of the house is part beautifully decorated home and part art-gallery – there are piles of books, gorgeously carved book ends, freshly arrived stock and newly framed paintings and prints on every available surface.
It's hard to know quite where to start, but one of the star attractions for the weekend is a show-stopping bronze replica of the horses of Saint Mark in Venice. There is an original Otto Walter portrait of the racehorse Barat and his rider, rendered in exquisite detail and dating back to 1896 – it is beautifully framed too, as are all Cally's prints and works of art.
On the table are more heaps of fun – brightly coloured horse-print scarves, cushions, Chagall's 'Circus' print, humorous dressage prints and even horse themed stationery. And books, of course!
We finally make our way out to the show room at which point Cally nearly loses me completely. There are more prints and paintings – on the walls and also just leaning in decorative piles against tables and trestles – Munnings, Andrew Barlow, hunting and polo scenes – you name it. Nearly an entire wall is devoted to books – racing biographies, riding manuals, novels, art books, history books – they're all there. A jeweller's tray holds a collection of everything from a gorgeous vintage enamel and gold tie pin, to horse themed cuff links, key rings and earrings. There's even a State Express 555 ashtray! The collection changes regularly as Cally travels the world to source new stock, from auctions and auction houses both locally and abroad, so it's always worth popping in for a visit.
Ibrahim
On every surface are ceramics, carvings, wonderful equestrian sculptures and bronzes, including an exquisite limited edition Pierre-Jules Mene bronze of the Arabian stallion Ibrahim that I wanted to take home immediately. When I ask after him, Cally comments diplomatically, "Ah yes, he's rather special." Damn my expensive taste! There is a staggering array of things to marvel at and Cally tries to keep a good mix of high end collectibles, reasonably priced, beautifully framed prints and fun trinkets and collectibles to suit every pocket. So if you're hunting for something special, or something fun for that hard-to-buy person, or even if you just feel like a drive through the Stellenbosch countryside, then Horses In Art is for you. The showroom will be open on Saturday 6th and Sunday 7th December from 10am – 5pm.
Whether you're browsing, buying or just passing by, Cally's showroom is colourful, fun and festive, but if you can't make it this weekend, she can be contacted on 021 881 3626 or by email on [email protected] to arrange a visit.
‹ Previous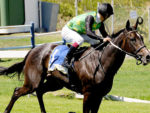 Class Does Count