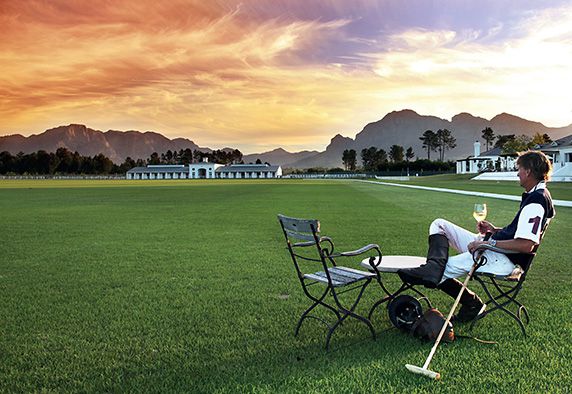 Bloodstock South Africa are proud to announce that a top class catalogue has been put together for the inaugural Val De Vie Sale on the 22nd February. Many of the Cape's top breeders have entered yearlings for this new event on the sales calendar.
Val De Vie, which is set to host the sale for the first time, is one of the Cape's most beautiful settings, and the majestic estate recently won a number of awards at the prestigious International Property Awards in Dubai.
Situated just outside of Paarl, the exquisite Val De Vie provides a fitting background for the glamour and elegance traditionally associated with the Sport Of Kings.
The sale looks set to offer something for everyone, with some of the country's top stallions being represented, as well as promising younger sires. There is also a smattering of yearlings by unproven, but exciting, younger prospects, which suggests buyers and trainers are sure to find something to suit their respective requirements.
There also two colts on sale, offered on behalf of Ascot Stud, by the very exciting British based Archipenko, whose first crop has already yielded a Group 1 winner in Madame Chiang.
Leading sires Captain Al, Dynasty, Fort Wood, Judpot, Silvano, Trippi and Var are all among the top class sires represented at the Val De Vie Sale, as are such promising young guns as Ideal World, Lateral, Mambo In Seattle and Warm White Night.
Promising stallions represented by their first crop of yearlings at the Val De Vie Sale include Bold SIlvano, Gimmethegreenlight, Gitano Hernando, Golden Sword, Main Aim, Pathfork and Philanthropist.
Drakenstein Stud's Philanthropist is a world class sire whose first local crop will sell in South Africa this year. Amongst the Philanthropist sired yearlings on sale is a half brother to last season's Gr1 Golden Horseshoe winner Afrikaburn, which is bound to attract attention.
Other eye catching lots on offer include:
Lot 4 – Captain Al colt out of top class SA Fillies Classic winner Caughtintheslips
Lot 6 – Horse Chestnut half sister to Gr1 Summer Cup Wagner
Lot 7 –  Dynasty colt out of a Gr3 winning daughter of Jet Master
Lot 8 –  full brother to talented Gr1 performer Mister Cricket
Lot 10 – Dynasty colt from the family of champion Kiss Of Peace
Lot 12 –  Pathfork half sister to Equus Champion Sprinter Cataloochee
Lot 14 –  Trippi colt out of Gr3 winner Milden Magic, second dam of Triple Crown winner Louis The King, his full brother is the promising Magic Trip
Lot 21 – own brother to SA Derby winner Seal
Lot 48 – Judpot colt out of Gr2 winner Cruise Collection
Lot 52 – Gimmethegreenlight colt out of the well bred Gr1 winner Duchess Daba
Lot 57-  daughter of leading sire Judpot and Gr1 Garden Province Stakes winner Final Claim
Lot 58 – Gimmethegreenlight half brother to impressive debut winner Revealed
Lot 83 –  son of Sail From Seattle and SA Oaks winner Noble Destiny
Lot 97 –  Var half sister to a pair of Oaks runner ups, Star Safari and Sky Pirate
BSA's CEO Kevin Woolward is optimistic about the new sale, and commented, "We look forward to working with Val De Vie on this exciting new venture and the potential it has to become an annual event. The loyalty and support from our breeders for this sale has been very encouraging.
Bloodstock South Africa look forward to welcoming you all at Val De Vie Estate during the third week of February."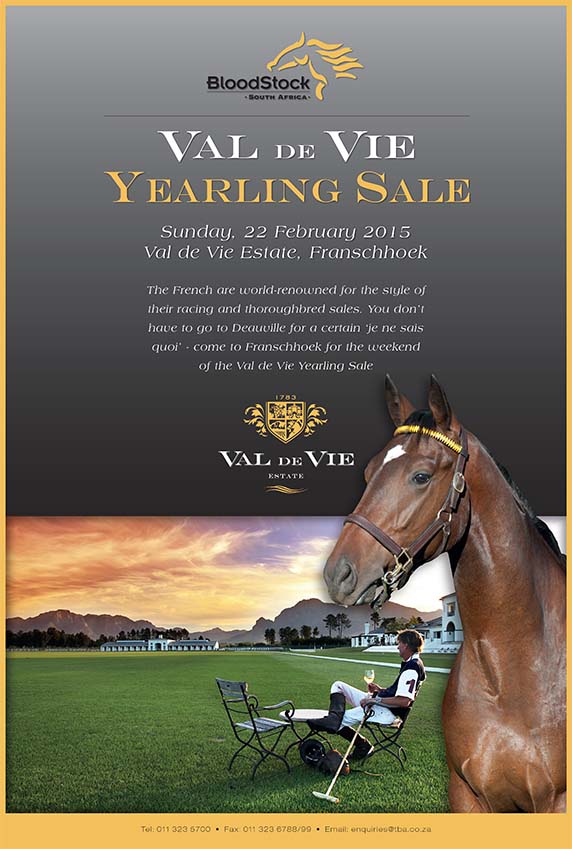 ‹ Previous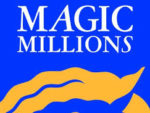 The Magic Rolls On