Meydan Pillar Partner and Official Timekeeper, Longines presents the opening US$915,000 Dubai World Cup Carnival card of 2015 on Thursday January 8, 2015, a meeting highlighted by the first rounds of the Al Maktoum Challenge races for Purebred Arabians and Thoroughbreds and the Listed Singspiel Stakes.
The meeting begins with the evening's only Purebred Arabian race, the $55,000 Group 1 Al Maktoum Challenge over the mile and is followed later in the card by the featured equivalent $250,000 Group 2 race for Thoroughbreds. The $150,000 Listed Singspiel Stakes over 1800m will be staged on the newly-opened turf.
Each of the three-rounds of the Al Maktoum Challenge may be used as preparation races for the $1m Dubai Kahayla Classic for Purebred Arabians and the $10m Dubai World Cup for Thoroughbreds.
The launch of the 10-meeting Dubai World Cup Carnival signals the countdown to the 20th running of the Dubai World Cup, which will take place at Meydan on Saturday March 28, 2015.
Mr Juan-Carlos Capelli, Vice President of Longines and Head of International Marketing said: "We are pleased to be Official Timekeeper of the prestigious races taking place at this extraordinary facility. This partnership is part of the long-term commitment we have with Meydan as Official Partner, Official Timekeeper and Official Watch of their sports events, a commitment we intend to grow in together, on the basis of our shared values: Elegance, Performance and Tradition".
Malih Al Basti, Meydan Group Board Member and Chairman of the Meydan Racing Committee said: "We are honoured to have Longines, a major sponsor of horse sport around the globe, to present this first meeting of the Dubai World Cup Carnival.
"Longines also presents the $6m Dubai Sheema Classic on Dubai World Cup day – one of the premier turf contests anywhere in the world and we always look forward to welcoming the watch brand to Meydan."
Thursday's racecards can be viewed by clicking on http://www.emiratesracingauthority.com/
‹ Previous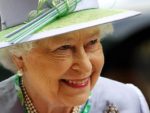 Royal Endorsement of Aussie Racing