One of the best descriptions of racing comes from Jane Smiley in her book A Year At The Races. She wrote: 'Gamblers everywhere will always feel that Heaven reached down and touched them personally if they win'.
I think it's a wonderful analogy and so very accurate. In my whimsical way, I like to think that while some things can be planned to perfection (like Australia's Derby win), sometimes life throws a curve ball just to see what might happen and that's when you get those wonderful 'out of nowhere' stories like Phar Lap or Seabiscuit or any one of a dozen 'little horse done good' type stories. And that is the magic of racing. We all want to feel special. We all want to be touched by heaven. And sometimes, just sometimes, it works out.
An American Tail
On Saturday, 6 June 2015 American Pharoah, with his funny name, funny tail and gorgeous little companion pony Smokey (most certainly an essential part of the winning formula!) made a clean sweep of the Kentucky Derby, Preakness and Belmont Stakes, taking home the coveted American Triple Crown. It was glorious, perhaps most particularly because American Pharoah had such a feeling of 'rightness' about him. He was big and strong and good looking, he had a catchy name (likely to be misspelled for posterity), a monstrous stride and all the right pedigree credentials to set him up for his incredible feat. Moreover, he did it with such conviction and absolute ease, that even when we were all pinching ourselves that it really was happening, it seemed virtually impossible for him to fail. And finally, after a 37 year wait, the 12th American Triple Crown winner arrived – leading from wire to wire and winning by 5.5 lengths if you please – and the world went crazy. The crowd roar that went up when those gates opened continued until long after the horse had left the winner's enclosure. Finally, after all those near misses, what if's and hard luck stories, we had a bona fide champion. There was an enormously satisfying feeling of things finally falling into place and being just as they should be. Like I said, it was a glorious thing.
Heroes
It got me thinking about my recent conversation with Glenn Marcus in which he commented that there were 2 things that got people to sport – the experience and heroes – but the fact that heroes are so hard to predict makes them a difficult marketing tool. However, I still maintain that they are the best and it got me to wondering why great horses, great events and great personalities are so enormously attractive.
Of course, like Phar Lap and Seabiscuit et al, if you dig deep enough, you can generally find enough evidence to justify the success and subsequent attraction. There's always a nick somewhere along the line or some small connection that can be construed as the key to the winning formula. In the same way, it appears that a love (addiction?) for racing and gambling on horses can also be deconstructed and it is best quantified by the work of a Mr Burrhus Frederic Skinner who pioneered a rewards-based system of behaviour change that he called operant conditioning.
The science bit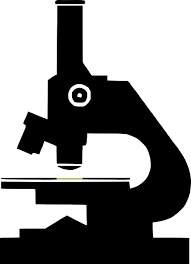 Humans have a disposition towards novelty and are one of the most relentlessly curious species on the planet. We constantly search for new things and try to figure out how they work. Though it pains us at times, it's this mental hardwiring that drove us to explore new lands, try new foods and see what happened when we struck two rocks together – in short, it has kept us alive as a species. Apart from novelty, humans crave predictability and will try to make associations or see patterns, sometimes even when none exist. It is how we learn and how we make sense of the world.
Why does this work?
This is where operant conditioning enters the picture. Operant conditioning is based on the theory that any human action is the result of the consequences of the same action. If the consequences are bad, there is a high chance that the action will not be repeated; however if the consequences are good, repeating the actions that led to it become more probable. The key to making this work is dopamine. Dopamine is a neurotransmitter that helps control the brain's reward and pleasure centres. Getting a reward increases dopamine levels in your brain, making you feel good and motivating you to repeat the action which earned you the reward.
In order for a consequence to be linked to a specific behaviour, the reward has to be delivered almost instantly. A simple example would be opening a tap (action) resulting in water coming out (reward). Once we understand and can predict how this works, our novelty seeing brains get bored and we're off to the next challenge. Of course, successful association depends on a correct action being linked to the correct result and sometimes our brains make odd associations.
A fun example of an incorrect association would be wearing red socks the day your horse wins a race and then expecting your 'lucky socks' to do the trick again next time – in that instance the effect has been matched to an incorrect cause. However, variability is the brain's cognitive nemesis and our minds prioritise understanding cause and effect over other functions like self-control and moderation. If you were sufficiently convinced that your red socks made your horse win, you may end up doing all sorts of funny things to force a repeat of the event (washing the socks, not washing the socks, wearing them on different feet, etc).
Shaping behaviour
Based on the principles of operant conditioning, it is possible to strengthen a particular behaviour by rewarding it in a positive way. There are several ways of applying this, referred to as schedules of reinforcement. A schedule of reinforcement is basically a rule governing which instances of a behaviour will be reinforced. When and how often we reinforce a behaviour can have a dramatic impact on the strength and rate of the response. For example, in the very early stages of learning one would employ continuous reinforcement to reward a desired behaviour every time it occurs and then move to a schedule of partial reinforcement once the habit is well established.
There are several variations on the theme, but interestingly, one gets the highest rate of response when rewards are varied and also given on a variable schedule. This comes back to dopamine again. Studies have shown that unpredictable rewards cause greater increases of dopamine, meaning that variable rewards are a particularly powerful "hook" for the brain. Of course, dopamine isn't just about pleasure, it's also about the anticipation of pleasure. Because we can't predict when or how it will arrive, we keep compulsively repeating the action, which may be why the behaviour that leads to the reward gets so strongly reinforced. Of course, when the reward finally arrives, our dopamine hit is that much higher, which I guess is why American Pharoah's win felt so damn good.
Aftermath
The footage of the race was incredible, not only for the race itself, but also for all the connections and trainer Bob Baffert in particular. The cameras followed him from his position in the stand and all along the walkway, bystanders reached out to shake his hand, or pat him on the back, caught up in the moment and wanting their opportunity to touch greatness. Even Penny Chenery was there to wish him well. As far as being touched by heaven goes, it was quite a biggie.
Better yet, not only did American Pharoah and his connections gallop their way into the history books, but Mr Baffert and his team ensured that they will have a place in America's hearts for a very long time to come. Shortly after the Belmont, Baffert announced that he will donate $50,000 to the Permanently Disabled Jockeys Fund, $50,000 to the California Retirement Management Account (CARMA), a non profit charity created to raise money for retired California racehorses and another $50,000 to Old Friends Farm, where Kentucky Derby and Preakness Stakes winner Silver Charm recently retired. "I want to share this, I want to make sure that those horses that we really love, we have to take care of them. Win, lose, or draw, I was going to do it," said Baffert.
Likewise, jockey Victor Espinoza won't keep any of his Belmont winnings, saying after Saturday's race they'll go to a California cancer treatment center, City Of Hope (which also received a share of his winnings on California Chrome last year).
On Sunday, Baffert held an open day at his stables at Churchill Downs and invited the press to come and meet his colt (and Smokey of course, who arrived on the van with American Pharoah). Not only did the press get to see the horse, Baffert surprised them all by offering, "You guys want to come up and, like, pet him?" It's not every day one gets to touch history and the photos and stories have been blazing a trail across the formal and social media. Mr Baffert is quoted as saying, "I wanted to share him with everybody and show everybody how kind and sweet he is… He's been so special to me, because for some reason, he connects with you." Of course, having stood on the threshold three times before with Silver Charm, Real Quiet and Warm Emblem, the win would be particularly meaningful. "This game can really get you bitter at times," Baffert said. "Sometimes you just—I wish I would have done something else, and you get down. Then all of the sudden, something like this comes around and you go, 'Wow, I'm glad I'm a horse trainer'."
I think he made us all glad to be race fans again this weekend.
Footnote
Of course, the very best part of Saturday's historic race is that it made history for South Africa too. Mike de Kock's team saddled Mubtaahij for an incredibly courageous run that saw him walk off with a 4th placed cheque. Taking on America's best in their own back yard was a ballsy thing to do and both the press and the public took Mubtaahij and his motley crew of connections to their hearts. They finished 9 lengths off American Pharoah in the Kentucky Derby and were only 7 ¾ lengths off him in the Belmont. Not bad for a first attempt at the Triple Crown trail. I have a feeling the Americans might have to look over their shoulders in future!
‹ Previous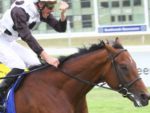 July Weights Published