Vaal-based trainer Corne Spies lifted the Zimbabwe Champion Trainer title at Borrowdale Park on Sunday, and also boasts the honour of having been crowned SA Sand Champion trainer this season. But he will not be continuing with his satellite base North of the Limpopo.
The SA Sand Champion is an unofficial title of sorts, based on performances on the Vaal sand and Kimberley – and Spies beat his long-time colleague and overall SA champion Sean Tarry for this 'title'.
While he had few feature contenders in Zimbabwe, Spies was honoured at a typically informal function at Borrowdale Park after Sunday's last meeting of the season, as the trainer of that country's Champion Sprinter, On This Rock. The same horse won the Sprint Series.
The astute horseman, who has been in racing for 35 years, acquired the son of Trippi as a one-time winner for R60 000 on the Michael Holmes Super Sale at Greyville in 2014. The horse was originally sold for R1 million on the Cape Premier Yearling Sale.
Big Names
Spies, who arrived in Zimbabwe in March 2014, was elated at having won the national trainer championship in his first (and last) full season, despite having no real 'big name' horses.
He was packing up when we spoke to him earlier this week, with many of his local string on their way to other yards.
"I am tying things up here and should be out by the end of the week. I leave with a combined sense of accomplishment and sadness. I will harbour fond memories of the friends and experiences I have enjoyed  in Zimbabwe. Horseracing is a naturally competitive game all over the world. But the sportsmanship and camaraderie that I have come across here, suggests  that the spirit of racing in Zimbabwe is the way many of us would like it to be every day," he reflected..
The Financials
Spies explained that, like in any business, it was necessary for the 'books to balance.'
"We have no problems with Zimbabwe racing. It is just that, with only two meetings, or roughly fourteen races, on average in a month, it is difficult to keep a satellite operation viable. That is despite us having done well and achieved our goals in terms of winning the championship and providing a longer racing life for a good few  of our lower-rated horses."
He said that the South African programme did not cater in abundance for  these lower-rated horses, whereas Zimbabwe offered value in terms of stakes for the less illustrious types, thus giving them a second lease on life.
Good Season
With a glorious victory by Tommy Gun in the 2014 Gr2 Emerald Cup that kickstarted his term, Spies has enjoyed one of the best seasons of his fifteen year solo career, with a combined total of 87 winners – and also surpassed his best stakes performances of the past.
He is one of the few trainers to have enjoyed the honour of being  crowned Champion Owner in Kimberley, having had the likes of big guns, Ingrid and Markus Jooste, trailing in his wake.
"I was runner-up to the late Peter Miller for the Northern Cape Champion Trainer title on three occasions too. He was a top trainer."
On the subject of Zim racing, he was adamant that he had enjoyed the experience.
"To achieve financial success in Zimbabwe, one needs a top horse or two in the staying and middle distance ranks. I have All The Bids, who stays well, but just doesn't enjoy the grass. Then Heyouneverknow was a good staying sort, but she was retired. She would have been a gem to have taken to Zimbabwe."
Recommendation
He was quick to recommend that any owner with a 'half-decent' horse not quite making the grade in South Africa should consider one of the nine or ten trainers available North of the Limpopo.
Spies said that rather than coming away with a monetary reward, he would savour the 'bragging rights' and sense of pride and achievement that came with the title.
"It is a credit to our team and is something I can tell my grandchildren about. But now that we are over with this adventure of achieving the impossible, we will regroup early in the new season and look to new horizons and new challenges," he laughed in his typical jovial manner.
All the 2014/15 Zimbabwe Awards
SPEY BRIDGE AWARDS 2014/15 SEASON
SPEY BRIDGE CHAMPION TWO YEAR OLD
EQUIANO
SPEY BRIDGE CHAMPION THREE YEAR OLD FEMALE
PRINT THE POUNDS
SPEY BRIDGE CHAMPION THREE YEAR OLD MALE
MERHABA
SPEY BRIDGE CHAMPION SPRINTER
ON THIS ROCK
SPEY BRIDGE CHAMPION OLDER HORSE
YER-MAAN
SPEY BRIDGE HORSE OF THE YEAR
YER-MAAN
SPEY BRIDGE PERSONALITY OF THE YEAR
BRIAN BLACK
SPEY BRIDGE SPECIAL AWARD/S
JOEL WHITE/  CASTEN BAKASA/  NORBERT TAKAWIRA
THE PAUL MUSCUTT TROPHY
MORGAN NYAMAGETE
THE PEOPLE'S HORSE – BY VOTE
SUPER TROUPER
TBA AWARDS
Champion Sire
SOAR WITH EAGLES (USA)
Champion Two Year Old Sire
GHARIR (IRE)
Leading Breeder Of Two Year Olds on AEI
P J Moor
Leading Breeder on AEI
P J Moor
Broodmare Of The Year
No Award
MTC/MOTA/NHRA RACING AWARDS
Open Series
EQUINA/YER-MAAN
Sprinter Series
ON THIS ROCK
Leading Owner
P J MOOR
Leading Trainer
CORNE SPIES
Champion Jockey
KARL ZECHNER
Champion Apprentice
WESLEY MARWING
Champion Breeder
GRAYSTONE STUD
‹ Previous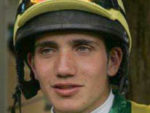 SA Jock Now A Hall Of Famer