Former South African champion jockey and successful international rider Felix Coetzee has taken on a mentoring role to two Hong Kong apprentices, Jack Wong and Kei Chiong.
"Amy Chan, manager of the Racing Development Board and headmistress of the Hong Kong Apprentice Jockeys' School, approached me about working with the apprentices. I'll be going over for a week at a time three times a year. I've just got back from my first week there and will be going again in December and April to mentor them."
Other people involved in the school include former SA trainer and stipendiary steward Craig Benton, former work-rider Mitchell Curtis and former SA jockey Michael de Beer.
"I felt uncomfortable coming in when they were doing such a great job but they were very welcoming. For them it's about the big picture, and like them I'm committed to making a success of it. I feel I can make an impression on these kids."
The week-long visits are only part of his role. He watches all Wong and Chiong's races, with great admiration for the range of the Hong Kong Jockey Club's CCTV coverage, and then calls them to dissect their rides.
"It's a heck of a lot of fun because I can see them trying out things I've suggested," he said.
Both apprentices still claim 10lb (5kg) and will keep their allowances, with normal reductions, until they have ridden the allocated number of winners.
"They give the appies a wonderful grounding and introduction to racing in Hong Kong. They start off in China before bringing them back to Hong Kong to ride track work. When they get good enough, the apprentices are sent to New Zealand or Australia where they are indentured to a trainer, which is a key part of the process because then they are guaranteed support so by the time they come home they are ready and capable of competing.
"These kids realise the high level of competition in Hong Kong. They are diligent, dedicated and focussed. And they realise that to compete at that level, you've got to give it everything. They also know things will get tougher, that they'll have to up their game to match their claim reductions.
"Both are very effective riders for their weight – Jack weighs 103lb, while Kei weighs 101lb."
Wong has been riding in Hong Kong since halfway through last season. "From my first chat to him I could feel the commitment. There's a bit to be touched up but he's doing a heck of a lot right. The academy system has given him a solid foundation and the riding instructors in Hong Kong have done a wonderful job.
"Kei is still looking to open her account in Hong Kong – she's had a couple of seconds so it's just a matter of time."
www.tabnews.co.za
‹ Previous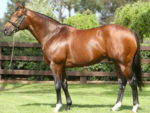 Avontuur Duo On Top Of The World