Word of the day: Internet Troll
I know not everyone is an internet fundi, so I hunted around for a few explanations for what the term means. The Urban Dictionary has it as "A mythological internet being that lives under an internet bridge. Loves to hunt for innocent netizens. Common tactics: antagonizing other netizens by posting racist or offensive comments. Weakness: being outwitted or unable to antagonize others." Another definition reads, "One who purposely and deliberately (that purpose usually being self-amusement) starts an argument in a manner which attacks others on a forum without in any way listening to the arguments proposed by his or her peers.
Melbourne Cup
Last week saw the 155th running of the Melbourne Cup. It was won by Prince Of Penzance, a 100-1 outsider in a 24-runner field, owned by a huge syndicate of owners, trained by 'bushie' trainer Darren Weir and historically ridden to victory by lady jockey, Michelle Payne. Not only was Michelle the first lady jockey to win the race in its entire history, but Payne is the youngest of 10 children and comes with a heck of a story, including losing her mum in a car crash when Michelle was just six months old, overcoming serious riding injuries (a fractured skull and bruising on her brain from a bad fall when she was 18). If it needed any more gloss than that, Michelle's older brother Stevie, who has Downs Syndrome, works as a strapper in the Weir yard, straps Prince Of Penzance and was seen proudly leading Michelle and Prince Of Penzance around on race day. Michelle, who is young, attractive and clearly a pretty gutsy young lady endeared herself to women everywhere with her comment "I want to say to everyone else, get stuffed, because women can do anything and we can beat the world." Racing could not have ordered a more perfect result if it had tried.
However, every silver lining has a cloud, but to get to the root cause we need to go back a few years. During the 2013 Melbourne Cup, the French-trained Verema shattered a cannon bone and had to be euthanised, sparking a social media outcry. In 2014, The Coalition for the Protection of Racehorses erected a 22m billboard in Melbourne featuring a grisly photo of a dead horse and the slogan 'Is the Party Really Worth It?' After fierce criticism the billboard was swiftly removed, but when race favourite Admire Rakti died of a heart attack post race and fellow runner Araldo was spooked by a thoughtless spectator en route back to the paddock, necessitating him being put down, things really went pear-shaped. But Australia wasn't the only country with problems in 2014. The USA had the PETA expose on Steve Asmussen and assistant Scott Blasi (who was fired, but has subsequently been reinstated) and in the UK, the death of Wigmore Hall at Doncaster made front page news, despite the RSPCA's equine consultant, David Muir, exonerating racecourse officials in a statement saying 'I can't see that the vet has done anything wrong or the racecourse, either. 'Shooting a horse is probably the most humane and quick way that you could put a horse down.'
Escalating protests
There were no billboards ahead of the 2015 Melbourne Cup, but the street parade on Monday included a dozen anti-racing protesters campaigning for the end of what they termed the industry's cruel practices towards horses. On Tuesday, the start of the race was delayed due to a protest from racegoers who chained themselves to the Flemington railing.
While there were celebrations for the winning connections, the race was marred by 10yo Red Cadeaux, making his 5th bid at Melbourne Cup glory, having to be pulled up and the dreaded green screens being erected before he was loaded into an ambulance and driven off course. In scenes reminiscent of Chris Antley holding up the leg of Charismatic after the 1999 Belmont, quick thinking by jockey Gerald Mosse likely saved Red Cadeaux's life. 'Big Red' has been operated on, has good prospects of recovery and will be retired to Australia's Living Legends, but the injury was jumped on as more fodder for the anti lobby's fire.
While anti-racing sentiment seems to be on the increase, I don't generally bother with it too much, but a post by an Australian girl called Emily Jones somehow made it onto my Facebook feed. It read: "Hope everyone's having a great time getting all glammed up and putting bets on the pretty horses today!!! Statistics show that nearly all horses in the race today will experience bleeding in the lungs, while 50% of horses racing will experience bleeding in the windpipe. 89% of these racehorses will have stomach ulcers. All will be thrashed by a whip. Will another horse collapse and die after the race like the two that did after the Melbourne cup last year? Stats show that approximately every 3 days, a horse will die on the racetrack in Australia. During training, these horses spend approximately 22 hours of every day alone in a stall the size of a bedroom, resulting in digestive and behavioural abnormalities. They are drugged to mask the pain from being overworked, and fed food with unnaturally high energy content. The average 'career' of a racehorse is 3 years, after which they are 'discarded'. Every year, 10000-25000 'discarded' racehorses who didn't 'make the cut' are slaughtered for dog food. Happy Melbourne Cup day."
What to make of it
Charming! While my initial reaction to the post was fairly short, sharp and unrepeatable in polite company, it nagged at me and when I went back to find out more about Emily Jones, I was rather taken aback to see the post had gone viral. As it turns out, Emily is followed by a shade over 3,000 people. Her anti-racing post was liked over 100,000 times and it was shared more than 66,000 times. That's an awful lot of zeros, folks. Considering how one-sided and ignorant the post was, it rather got up my nose that so many people were blithely prepared to add their approval or worse yet, pass it along. And more so that so few racing people were prepared to stand up and defend the sport.
So I did some snooping, er, I mean research (Emily's profile is public) and discovered that this is not some an ignorant half-wit, this is someone going to UNIVERSITY. The Australian National University to be precise. She's a vegetarian and she's been on a 3 month tour of Europe, which means she's possessed of a sufficient bank account and enquiring mind to travel and explore things first hand (sounds a bit like our target demographic?). Where she hasn't been – judging by her photo albums – is to the races. Or anywhere near a horse as far as I can tell. In fact, prior to last week, it appears she'd never given horses a second thought. So I thought I'd give Emily the benefit of the doubt and give her some additional facts to put her information into a bit more perspective, but having thrown rocks at racing she's now gone a bit quiet. To be fair, no-one likes the facts to get in the way of a good argument. My reply did get passed around a bit and again, I was surprised by the number of very critical responses. I might even go so far as to describe them as vitriolic. I was lucky – comments on a number of other articles I read made my eyes water.
Why do people hate racing?

Which then begged the question why a nice, reasonably well-educated young girl like Emily, as well as, evidently, a substantial number of other people, have such a violent dislike of racing? The answer is that in the reputation stakes of life, racing is not doing so well and there is a general perception, fast turning into conviction, that racing is cruel, heartless, exploitative and doesn't care about horses. Try it sometime. In a neutral environment, casually drop into conversation that you're involved in racing. There's either an uncomfortable silence, or otherwise some comment that it's cruel / it's rigged and you'll spend the next half hour (unsuccessfully) trying to convince them otherwise.
While I understand that explaining the blindingly obvious to people doing the equivalent of covering their ears and going la-la-la is tedious, it's very important that we do it anyway, because allowing these untruths to be perpetuated is suicide.
Negative publicity
As per the old expression that bad news travels fast, we all know that negative publicity is 10 times more likely to be passed on (and believed) than good news. Considering that we rely on public support and more importantly, public gambling money, to fund racing, Emily's post tells me we're in trouble, folks. And plenty of it.
As I have said numerous times before, today's customer is a lot more educated, environmentally and ethically sensitive and they have an unerring nose for duplicity, which means that they will not be fobbed off with empty gestures. If we want to turn things around – and judging by failing attendance / takings figures – we desperately need to – then we've got work to do.
Challenges

Racing uses horses for sport. That in itself opens up a world of hurt before we've even got out of the starting stalls, but it has up sides too and about a million marketing opportunities. Again, as I have said a million times before, we have horses, people and stories galore – we need to use those to turn our sportsmen and women into heroes. Then, because charity starts at home, we actually have to follow through and genuinely love and appreciate our heroes. And we need to tell people about them. As my husband is fond of saying, it's easy to have road rage at a faceless 'bloody Toyota driver'. The perspective changes dramatically when the door opens and an actual person gets out. We need to be human. We need to tell people who we are, what we do and how we do it. We should be proud of ourselves for the good bits (and say so) and we should acknowledge the difficult bits and try to do better. We need to get out of our glass houses and ivory towers and start grafting. We need to put our horses and industry professionals first and show that we care. We need to stop disregarding our own rules, because it loses us credibility and makes us look like clowns. And lastly, we need to treat our customers with respect and make them proud to be associated with us again. Then we might start clawing back the Brownie Points (and revenue) we are so desperately short on.
Yes, I'm hard on racing and I will continue to be so. This is not because I hate racing. It's because I have high standards and I want racing to have high standards and to stop handing the Emily Jones' of the world a nice big pile of ammunition to throw in our faces. I want to be proud of our sport, our people and our horses, not constantly apologising to ill-informed people for things they don't understand in the first place. So I intend to keep kicking racing's butt, probably more than ever. Because the next time Emily Jones and her ilk post something silly, I intend to be ready.
‹ Previous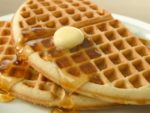 Where's The Fireworks?