It is a topic that never fails to generate a response from those within the game. The brilliance of Willie Mullins has transformed the landscape of the industry, but it would be wrong to interpret any misgivings about the state of Irish racing as having anything to do with his supremacy, writes Richard Forristal in the Irish Independent.
The exceptional champion does the job better than the rest, and at a time when his rivals were being decimated by the recession, his financial clout grew. With the patronage of Michael O'Leary's Gigginstown Stud, Rich Ricci and Graham Wylie, to name but a few, Mullins has created a perfect storm.
Gordon Elliott and Henry De Bromhead have manfully spearheaded the opposition. However, ever since the country went bust nearly 10 years ago, the annual Horse Racing Ireland statistics, which will soon be published for 2015, have revealed a relentless contraction of all the critical figures.
The middle and lower tiers of the industry are being wiped out, and small-field races dominated by the same faces don't create interest or appeal as a betting medium. Point-to-point fields have also reduced alarmingly.
As we have documented in detail here before, the numbers for horses in training, licence-holders, owners, entries, field sizes, on-course betting turnover and attendances have fallen off a cliff. Notwithstanding that we live in more austere economic times and the effect of the digital revolution, the sport has lost a large proportion of its once loyal following and core base.
Tracks are subsidised by around €50,000 per meeting in television rights money, but what happens if that house of cards collapses? Anyone who thinks that will never happen hasn't been paying attention to seismic events across the water in recent months.
By the same token, Mullins' omnipotence and his marquee owners' interest don't have infinite life-spans. These things always run their course. What sort of industry will be left when that time comes?
We saw high-profile casualties to the training world last year when Joanna Morgan and Charlie Swan quit, but there is an array of others who have done the job well for up to 40 years either gone to the wall or on the brink.
"There is no joy in the job anymore," one respected senior figure of authority within the training ranks confided this week. "It is all pressure and punishment. The small man just cannot compete. The cost of the raw material is sky high now.
"We have the likes of Gigginstown coming in and buying store horses and running them in point-to-points. That is their prerogative and they have a policy that works, but it has made pointing extremely competitive, so it is hard to be as patient with horses as we like to be.
"As well as that, Irish Thoroughbred Marketing flies in buyers from Britain and around the world, puts them up and entertains them. They need to generate business for the sales companies, but Irish handlers don't get so much as a cup of tea, and these people are being brought in, driving up prices.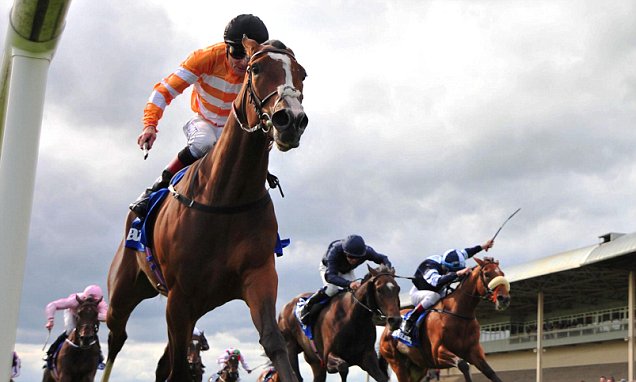 "That undermines the business that people like me have done all our lives, supporting Irish horses and breeders and creating jobs in rural Ireland."
Accepting that no-one has a divine right to train, here we propose a few recommendations in the interests of fostering a more balanced and sustainable industry. Given the time of year and in light of the more feasible nature of the Flat discipline as an international market, this has been put together with jumping in mind.
A progressive trainers' series
Devise a substantial series of races for trainers who saddled less than, say, 10 winners in the preceding season.
A series comprising possibly maiden and novices' hurdles and chases, with valuable finals for the race winners, would provide opportunities for fledgling trainers to showcase their talents. It would also enhance their appeal to owners.
Cut fixture list
This might seem counter-intuitive to the above suggestion but that series would stand alone on its merits.
Despite average field sizes and numbers of runners plummeting, the fixture list has swelled 16pc since 2004 to 355. With the television rights windfalls, this is good for tracks' bottom lines.
However, it also feeds the scourge of uncompetitive racing and short-priced favourites. The elite players are able to spread their riches too easily.
Rebuild the Graded pyramid

Running parallel with the bloating of the programme book has been the proliferation of Grade Ones. Too many superfluous upgrades have led to easy pickings for the big guns. There are 34 Grade Ones in Ireland, 39 Grade Twos and just 28 Grade Threes.
As Robert Hall pointed out to Horse Racing Ireland's Brian Kavanagh on RTE, that is a "very oddly shaped pyramid of excellence"; in Britain, there are just 40 Grade Ones. If there is any aspiration to improve the end product and make our showpieces more engaging, this issue must be addressed.
Give handicapper more freedom
This is a nuanced issue but handicappers can help the small-field situation. Regular trainers will not run horses in Graded races because they get crucified in the ratings if they show up too well.
That might be down to the main protagonists underperforming, but the handicapper rarely takes that into account. In 2014, HRI upped prize money by 6pc, but that didn't stop the bleeding of horses in training, field sizes or owners. This year, there is another 6pc rise, but it will be for nothing if it is to be distributed to the same select few.
Make owners feel wanted
ITM's Aidan McGarry has worked to improve the owners' lot, but there is still lots to do.
James Griffin yesterday spoke for the entire training ranks when voicing his frustrations on the issue in these pages. Our prize money is excellent, but that shouldn't come at the expense of everything else.
In Britain, small details enhance the experience. Owners aren't made to feel as appreciated here, and tracks are parsimonious with tickets.
As owner Peter Reynolds observed in The Irish Field recently, most owners leave the races disappointed with results, so at least give them a day to enjoy.
An owner with a runner should be given 20 tickets; get like-minded people who will relate to the sport in the gate. They will spend and bet when they are there, and they might even be inspired to get involved.
Look after patrons and punters
The cost of admission is often exorbitant. It was €30 to get into Leopardstown over Christmas, a fee that deterred many potential attendees.

It's not like a GAA or Premier League match, where the gate fee is often the final outlay. At the races, it is the first, with betting and extortionately priced sub-standard food and drink all to be acquired inside. Slash fees and give people an excuse to go racing.
The provision of decent Wi-Fi is also a must. That might take from on-course bookies' turnover, but the alternative is that people stay at home.
Integrity is another issue that remains short of what it should be, but we are not in the business of promoting unrealistic expectations.
Thanks to the Irish Independent