After taking into consideration the welfare of horses under isolation as a result of the recent cases of Streptococcus equi subs equi (S. equi), otherwise known as Strangles, at Singapore Racecourse, the Agri-Food & Veterinary Authority of Singapore (AVA) has decided to expand the existing isolation order in force across the whole of the Singapore Turf Club (STC).

Following the detection of four confirmed cases and four suspected cases of S. equi, 120 other horses were also isolated as a precaution against the further spread of S. equi.  However, those 120 horses might conversely develop other health issues if they are not allowed to exercise. By expanding the isolation order across the Club, restrictions on movement of these horses will be lifted on the conditions that strict biosecurity measures are adhered to, hence addressing these concerns on their health and well-being.
However, the eight affected horses will remain in quarantine until tests have cleared them of S. equi.
Horses in quarantine are not allowed to come out of the stables to race or perform trackwork as a precaution against the further spread of S. equi.  S. equi can be spread through the horses' saliva, body fluids and through contaminated clothing and gear.
Despite the isolation order and biosecurity control measures in place, tests will still be conducted and temperatures will still be taken to pick up any new cases showing clinical signs of S. equi. Should new suspected or infected horses be identified, they will immediately be placed in quarantine.
It is to be noted that the current onset of S. equi has fortunately not spread rapidly at Singapore Racecourse. One possible reason is that many of the horses could have already been vaccinated in Australia and New Zealand, where S. equi is common, before being imported into Singapore.
As a result of the new Club-wide isolation order, no visitors will be allowed to the stables at Singapore Racecourse. Please note that the Singapore Turf Club Riding Centre is exempted from this isolation order.
The AVA isolation order will remain in force until three weeks have lapsed after the last case of S. equi.
STC would like to stress that although S. equi is contagious, it is not fatal to horses and can be easily treated. In addition, S. equi cannot be contracted by humans.
‹ Previous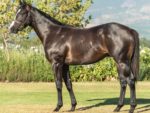 Records At CPYS