The R100 000 Kimberley 1400 produced the best finish of a true- blue Monday afternoon for punters at Flamingo Park with Ryan Munger getting longshot Taso The Sailor up in the final stride to head the consistent Emerald Mackay, who had looked a winner inside the distance.
Taso The Sailor has won four races in the Northern Cape since relocating under a change of ownership from the Paul Peter yard to Bill Human just over a year ago.
On Monday he picked up the biggest win of his career to date and produced a storming finish from lengths back.
Human, who had won the second race with the strongly fancied Maya The Bee, saddled a quartet of runners in the feature, with Jack Friday looking the pick of the four.
But it was the under sufferance Taso The Sailor, who showed his appreciation for the 1400m and the decent pace to charge home after Emerald Mackay had given his field the slip at the 250m marker and had looked all over a winner.
The verdict took a photo but it showed that Ryan Munger had timed his charge to perfection, to get up and win by a head in a time of 85,50 secs.
Jaguar was always thereabouts and held on for third, ahead of Just A Jag.
Kent Rock was was out of his ground, but finished with a  rattle to grab fifth. He should be watched at his next start or two as he was returning from a 16 week break and a gelding, and did his cause little good with a  tardy jump.
Topweight Quid Rides started a weak 4-1 favourite, but finished well downfield.
The Summerhill bred Taso The Sailor is a 4yo gelded son of Muhtafal  out of the Saumarez mare, Mediterranean.
He took his stakes tally to R270 725 with his fifth win and 7 places from 27 starts.
Taso The Sailor was purchased for R120 000 under the name Sail On Sailor by Paul Peter at the 2013 Emperors Palace Ready To Run Sale.
Juan Paul van der Merwe rode two of the three Corrie Lensley winners on the afternoon and the drama was reserved for the last race.
A false start was declared, but the jockeys failed to hear the signal and the race was run.
The race declared null and void – but not after an unacceptable delay again from on-course!


‹ Previous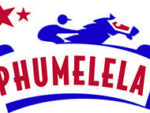 Newsflash – Flamingo Park Race 10