Over the centuries that man has been racing horses, there have been many special ones along the way. There have been fast ones, tough ones, mean ones and crazy ones. Some raced many times and some never saw the track, but each had some special quality that marked them out as different, a cut above the rest and it's a quality that transcends time, borders and continents. It's a quality that snags the attention of horsemen and makes their hearts skip a beat. Champion horses don't always have it while perfectly ordinary horses sometimes do. Circumstances dictate that some horses shine brightly for only a moment before the light flickers and fades, while others have it in such abundance that it lasts their full lifetime. These are horses that change lives and re-set the course of destiny. These are the magic horses.
Statisticians will argue that magic is stupid and pretty much useless unless it can be quantified (and hopefully replicated) and it is not an unfair point. After all, we breed and race our horses in the hopes of finding a good one so that we can use it to breed and hopefully improve the next generation. So how does one quantify magic? I don't honestly think one can. At least, not until the career is over, all the checks and balances are in place and one can dissect the numbers in black and white and make a judgement. Of course, it can also be argued that black and white is for hindsight mongers trying to justify the magic by making the numbers fit. Or conservative speculators trying to play safe by attaching a value to magic in the hopes of putting two bits of it together to produce a third. Occasionally it works, but generally magic does not exist in the realms of 1 + 1 = 2, and wants none of that logical nonsense.
Logic is for the timid souls who expect the world to make sense and want to measure the present against the past. Of course racing folk are anything but timid because we know. We have seen the magic and we know that it lies somewhere beyond the numbers.
Do you believe in magic?
Like most horsemen, I believe in this magic. I have to as I have seen enough evidence of it to know beyond a shadow of a doubt that it exists, but it is a capricious thing. It doesn't like hiding in stats or stuffy old record books – although if you look hard enough, you might still see traces of it. It's a feeling, rather than a collection of digits. Mostly the magic lurks in the old stories, told by the old horsemen, and has to be collected bit by bit. However, the strongest magic is the stuff that you get in person, leaning against the rail with the sun on your back, waiting for the fireworks to explode up your spine.
The day I saw Horse Chestnut thunder across the finish line, 8 lengths clear of the 1999 J&B Met field, I felt those fireworks and I knew. As Matthew Lips wrote in this very publication, "We can all live to be a thousand, and never again witness what we saw in the J&B Met." There was no mistaking it – we witnessed greatness that day. And those are the days that keep us going back, hoping to catch a glimpse of it again.
Horse Chestnut
In the aftermath of his racing and subsequent breeding career at Claiborne Farm in Kentucky, I only caught up with Horse Chestnut again at the 2011 Queen's Plate. I was astounded at the profound effect this horse still had on people, myself included. Good horses get under your skin that way.
His death in 2015 was felt profoundly and I feared his magic may have died with him, so I was thrilled to find a golden thread running directly from that 1999 race to Smart Call's win in the 2016 J&B Met. I had to collect bits of the story here and there and thread them all together, so my apologies if I've missed a detail or two, but here is her story so far.
Good Judgement
When Horse Chestnut retired to stud at Claiborne, 'Mrs O' wanted a mare to send to him in Kentucky and mandated Robin Bruss with sourcing a worthy candidate. This he did, at the Inglis sale in Sydney, going to AUD340k for an unraced mare called Great Verdict by Christmas Tree out of a broodmare of the year, Summoned. At the time of purchase, Great Verdict was in foal to Zabeel and once she'd shipped to Kentucky, duly produced a bay colt who would go on to be named Greys Inn (yes, the very same!). Great Verdict met Horse Chestnut as planned in 2000 and in 2001 produced Good Judgement, who would follow her half brother Greys Inn to South Africa. She never raced and eventually found her way to the Mauritzfontein paddocks.
With the loss of Strike Smartly and Fort Wood not getting any younger, Mrs Oppenheimer set out to find a new stallion and purchased the beautifully bred Ideal World, who joined their stallion roster in 2010. Stud manager Guy Murdoch describes Good Judgement as a 'big plain boat of a mare'. She visited Ideal World and produced Smart Call in 2011. Guy relates that Good Judgement produced a full sister to Smart Call in 2012, before dying shortly afterwards. However, the farm owns a full sister to Good Judgement in the form of Crown Office. She produced a very nice Silvano colt for the 2015 National Sale and currently has a Byword at foot and is in foal to Vercingetorix. Smart Call's 3yo full sister belongs to Jurgen van Heerden and is currently at stud and in foal to Querari.
Next generation
When Mrs Oppenheimer passed away in October 2013, Mauritzfontein stud and the famous black and yellow silks passed to her granddaughter Jessica Slack.
Like Horse Chestnut with Fort Wood, Smart Call was from the first crop of Ideal World and in the same way that de Kock made Horse Chestnut the top of his list, Smart Call was the pick of the bunch for trainer Alec Laird when he came to the farm to choose yearlings. Given plenty of time to mature, Smart Call debuted over 1200m at Turffontein on 7 August 2014, finishing 4 lengths behind Carla The Rebel. On 22 September, she cantered down for a 1400m Fillies & Mares Maiden Plate at the Vaal. A racing acquaintance with a horse in the same race was given a bit of confidence by his trainer and about to make his way to the betting windows when he was waylaid by Alec Laird. Alec advised him to put his money back in his pocket with the words, "I've got a Gr1 filly in this race." Smart Call romped home by 6.75 lengths and my friend's horse finished a little further back in 3rd. Sometimes you just know.
Accompanied mostly by the skilful hands of Weichong Marwing, Smart Call progressed steadily through the ranks, doing little wrong. She finished 2.25 lengths 3rd behind Majmu in the Gr3 Starling Stakes and was 2 lengths behind Siren's Call in the Gr2 Gauteng Fillies Guineas. She blotted her copybook somewhat by finishing out of the money in the Gr1 Fillies Classic and the Gr1 Empress Club Stakes, before bouncing back in the SA 2000 to post her sire's first Gr1 victory and rounded off her 3yo year one length second to Same Jurisdiction in the Garden Province Stakes.
After a short break, her 4yo career has been a revelation. On her return to the track, she finished 3.25 lengths off Bichette in a Pinnacle Stakes, exacting revenge by 0.75 lengths in the Gr2 Ipi Tombe Challenge on 28 November. She beat Pine Princess in an 1800m conditions plate on 12 December 2015 before making her way to Cape Town. Alec Laird always stated the Gr1 Maine Chance Paddock Stakes as his main target and delivered by an emphatic 2 lengths over Inara on Queen's Plate day. When I visited the yard a few days before the race, I was struck by Smart Call's outstanding temperament and commented on it to Alec. He answered, "A good temperament is a sign of good breeding."
Dream big
Given the manner in which she won, the connections decided to dream big and entered for the Gr1 J&B Met. With regular pilot Weichong Marwing having to stand down after a nasty fall, speculation reached fever pitch over who the replacement rider might be. The public were finally put out of their misery on Met morning, with the confirmation of up and coming young rider, JP van der Merwe. It's been a long time since a filly won the Met and with most of the money on Queen's Plate winner Legal Eagle (interestingly by Great Verdict's son, Greys Inn), Smart Call cantered postward an 8/1 shot. However, she repaid her backers handsomely, beating the colts home by 3.5 lengths gearing down and perhaps my favourite scene from the day was a weekend edition of the Sporting Post with our headline 'Girl Meets Boys' scratched out and corrected to 'Girl Beats Boys'.
It was a tremendously emotional and popular win. Mr and Mrs Oppenheimer had their first big race success in the 1953 Met when 40/1 shot Prince Bertrand won by 1.5 lengths from Quickgrass. It was a very long wait until their second win in 1999 and on Saturday, a punter over the winner's enclosure fence raised gooseflesh all around him with the comment, 'Mrs Oppenheimer is very happy right now."
Symmetry
There are some striking symmetries. Both are Mauritzfontein homebreds – Horse Chestnut from the first crop of Fort Wood and Smart Call out of a Horse Chestnut mare and from the first crop of Ideal World. They nearly even had the same jockey! Horse Chestnut put Fort Wood on the map as a sire and when I asked Guy Murdoch whether Ideal World was getting any additional attention he confirmed that he'd had 5 bookings on Monday. It may also be worth mentioning that there are a number of Ideal World fillies on offer on the forthcoming Val de Vie sale as well as a good crop of colts and fillies on the 2016 National Yearling Sale.
Horse Chestnut was exported and raced in the USA, winning the Broward Handicap on his first attempt. Smart Call's Paddock Stakes win has earned her a 'win and you're in' ticket to the 2016 Breeders' Cup, and she looks set to try and emulate her paternal granddam, Banks Hill in the Fillies & Mares Turf.
Can she do it?
There are several factors in her favour. To quote Robin Bruss, "Not many fillies win the Met. The ones that do are not just champions, they are super champions." Off a MR112, Smart Call beat a field that included the MR120 Legal Eagle, suggesting either the entire field ran below par, or the possibility that this filly is still improving hand over fist ("that will be a conundrum for the handicapper!" quipped Robin). She has an outstanding temperament, something vital to withstand the rigors of the export protocols and she has a passionate and sporting set of connections who will give her every possible chance. But most of all, I think the magic demands it.
Sometimes you just know.
‹ Previous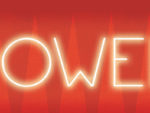 The Problems Of Power?