Racing usually takes a battering in formal and social media, so it was refreshing to see how a little focus on the positive can make a very big difference.
One of my favourite pieces of sculpture is in Adelaide Street, behind St Martin-in-the-Fields church in London's West End. It's not a particularly big, impressive or beautiful sculpture, but I love it nonetheless. It is by Maggi Hambling and is called 'A Conversation with Oscar Wilde'. It features Wilde's bronze head rising from a green granite sarcophagus which also serves as a bench. I love the fact that it's a bench as London is full of benches, usually overlooking something nice and inviting you to sit down and take some time out to enjoy the view. I also love the fact that the work was a collaborative effort by a committee of Oscar Wilde fans who wanted to have a public monument to him and made it happen. Unfortunately Adelaide Street is a funny little side street so there isn't much of a view. It houses a line of refuse bins and it's frequented by the homeless and late night revellers needing an emergency 'comfort break', so it usually smells a bit. Which makes it all the more appropriate that the work is inscribed with a quotation from his play Lady Windermere's Fan: "We are all in the gutter but some of us are looking at the stars".
Racing can be a tough old game sometimes, full of sharp edges and harsh realities, so when the occasional 'easy' week swings by, it's worth grabbing onto. Last week was one such week.
The internet
I stumbled across a website by Jason Wood on Thepaddockview.com which featured a cute post titled "5 Things That Horse Racing Can Teach Us About Life' and top of the list was "You Need a Team! He wrote, "Horses can run, but can they win without a team? It takes a team to prepare them for the challenges ahead. A team to support them during injury or weakness. In our lives, we all too often overlook how important those around us are. Whether it be our family or friends, we need a strong team in our corner! Sometimes you need a little voice in your ear (or on your back) to wake up and make the right choice."
The luck of the Irish
I'm not sure why it got to me so long after the event, but Irish Racing posted video footage (and a pat on the back) to jockey Bryan Cooper and others who helped fellow rider Robbie Power out of a potentially nasty situation at Gowran Park Racecourse last year. Both riders' horses fall (and appear to be fine), but Power gets a foot stuck in a stirrup. Luckily the quick thinking Cooper grabs the reins of Power's horse and holds it still while the hapless jockey can be safely extricated.
Victor Espinoza
The next highlight of my week was seeing Victor Espinoza, America's first Triple Crown Champion jockey in 37 years, honoured with the George Woolf Memorial Jockey Award for 2016. First presented by Santa Anita in 1950, the award honours riders who demonstrate high standards of personal and professional conduct, on and off the racetrack. The recipient is chosen by a vote of jockeys nationwide and interestingly the award can only be won once during a rider's career. Victor Espinoza was deemed to have helped Thoroughbred racing project a positive image far beyond the confines of the Thoroughbred industry throughout 2015, elevating the sport's exposure and acceptance to a level not seen since the 1970s. In addition to his numerous media appearances through the 2015 Triple Crown and Breeders' Cup meeting, Espinoza was tireless in his efforts on behalf of cancer-stricken youth, donating 10 per cent of his winnings to support pediatric cancer research at City of Hope cancer treatment centre outside Los Angeles. The trophy that goes along with the award is a one-foot-high replica of the life-size statue of Hall of Fame rider, George Woolf that, along with a bronze sculpture of his favorite mount, Seabiscuit, has a place of honour in the Santa Anita Paddock Gardens.
American Pharoah
Following on from Victor Espinoza's award came the news that American Pharoah had confirmed his first mare in foal. It has caused something of a celebration among his fans, but better yet, like his feel good jockey, it seems American Pharoah is still reaching beyond the 'normal' racing realms. There is huge interest in him, how he is settling in at stud and of course, how things will unfold for his future.
Penny Chenery
Last week, US Triple Crown winner and track legend, Secretariat's owner-breeder Penny Chenery joined WHOA – the Water Hay Oats Alliance. The Water Hay Oats Alliance was founded in 2012 and is a grassroots movement of like-minded individuals (including our adopted American son, Barry Irwin) who support the passage of federal legislation to prohibit the use of performance-enhancing drugs in the sport of horse racing in the USA. The Thoroughbred Horseracing Integrity Act of 2015 (HR 3084), introduced by Reps. Andy Barr, R-Ky., and Paul Tonko, D-N.Y., would encourage the adoption of a national uniform standard for drugs and medication in American thoroughbred racing and grant rule-making, testing and enforcement oversight to an entity created by the U.S. Anti-Doping Agency.
In support of her move, Chenery wrote, "Every competitor and everyone betting on a race would be getting a fair shake if this legislation becomes law. It would undoubtedly enhance the welfare of our equine athletes and the integrity of our sport."
Michael Azzie
Mr Azzie is known for being attached to and outspoken about his horses. It's one of the things that makes him one of the racing game's great characters. Last week, in the run up to the Betting World Gauteng Guineas, when asked about his chances regarding his runner Abashiri, he commented "I am not talking to the media or Tellytrack. Usually I'm the one who does all the talking and it lands me in trouble so this time I'm going to let the horse do the talking."
Being in the media and the public glare is part and parcel of training and as the saying goes, the tallest trees catch the most wind. Mr Azzie usually has a few nice horses in his yard and punters and the racing public being a curious bunch (there's money at stake after all), it's not unnatural to want to discuss them. Life would be boring if we all liked the same horse (or anything else for that matter), but as always there was someone who had to aim a comment a little further south than was really necessary. Of course racing is built on opinion and that's all good and well – but what was really refreshing was the number of people who took the trouble to comment in defence of Mr Azzie. It was – nice !
Abashiri
There is nothing like a good horse to make one want to get out of bed in the morning and the prospect of a champion fires the blood and feeds the imagination like no other. Enter Abashiri who lived up to the pre-race hype by winning the 2016 Betting World Gauteng Guineas in emphatic fashion. In his post-race video montage, Andrew Bon even borrowed a few snippets from Louis The King's theme song 'In the heart of a Champion'. Stirring stuff indeed. However, while it was a good race and Abashiri is undoubtedly a very exciting prospect, what really caught the eye was the lead in. In something that has become something of a rarity on our race tracks, it seemed an entire tribe of Van Vuurens descended on the Turffontein winner's enclosure to lead their horse in. It was absolutely wonderful to see racing being a good old-fashioned family affair. There were friends, family and children, Malan du Toit and the Azzies and I found myself absent-mindedly saying 'yesssssssssssss' at my TV screen. That's what racing is all about – fun and family and shared success.
Positivity
What all these incidents had in common was the fact that all of them came about as the result of groups of people getting together and combining their efforts to achieve something positive. Better yet, every single one of these stories were positive racing stories and, apart from one 'charlie' who made a negative comment about the Azzie yard, it came as a very pleasant surprise to see so much positivity generated by and directed to racing.
It's the first time in a long time that I've seen racing stand up and without being apologetic, simply get on with the job of racing and being proud of who we are and what we do. Whether it was American Pharoah's baby joy, jockeys being heroes, (and better yet, being celebrated as such), or good people taking a stand for the good of racing, there was no holding back and the message was simply, 'Hey, we're here, we're good people, we're good at what we do and we're working to make things better.'
Disclaimer
Before the animal rights lot jump down my throat, yes of course there are inherent problems in the system (see my disclaimer above – 'we are all lying in the gutter'). However, when one of racing's myriad crises rolls round, discouraging as it always is, we mustn't throw the baby out with the bathwater. While the few individuals who give racing a bad name may not be poster children for the industry, it's important to remember that they are not representative of it, either and that by and large, the vast majority of owners, trainers, assistant trainers and industry professionals are decent, hard-working people who have the best interests of the horse at heart. It was good to see that showcased so clearly and in so many different ways last week, but what really gave me pause to sit on my proverbial Oscar Wilde bench, was the positive way both the racing public as well as the outside world responded.
I don't know whether we're experiencing a Triple Crown hangover and perhaps floating on the coattails of the big brown phenomenon that is American Pharoah, but for the first time in as long as I can remember there aren't a gazillion people criticising or saying racing is rigged, cruel to the horses, we're all cheats, etc etc. Instead there was admiration for Penny Chenery, respect for our jockeys and what they do, pride in our industry professionals and hope for American Pharoah's' progeny. We stood up for ourselves and it felt good to be part of it.
The reason I'm making a bit of a fuss is that as I wrote last week, people are attracted to good things. They want to be near and part of them. Also – as I ended up experiencing first-hand – good stories, good horses and good people make one feel good about being involved with racing and that positivity spreads.
They say that every moment you spend with your horse, you are training it. It's probably worth considering that every time one talks about racing to outsiders we are doing the same thing. Either way, after the battering that we usually take, it was good to see that with a little effort, opinion can be swung the other way too.
In conclusion
When asked what he thought of sports, Oscar Wilde replied, "I approve of any activity that requires the wearing of special clothing." With coloured silks for the jockeys and smart outfits for racegoers, it's nice to think he may have approved of racing.
‹ Previous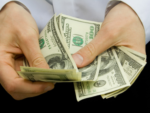 Hollywood Honour Kimberley Bets