This past Sunday saw the running of the first leg of the 3yo series. In a big field my main hope Magnum, managed to run second to Conflight. The winner was cleverly ridder by Oscar Chavez, writes Gareth Pepper.
He went to the front, slowed up affairs, and when turning for home skipped and made every post a winning one.
Magnum, caught three wide, was asked to respond and took a second too long.
By the time he was in full stride the post was fast approaching and he went down by a diminishing neck. He suggested that the 1400m trip of the second leg may prove to be ideal.
This weekend sees the running of the Kranji Sprint.
As previously reported, Spalato who was successful in the first leg was set to bypass this feature, but the  connections have done an about turn.
He will thus be taking his place along with some eagerly awaited returns.
The first of those is Zac Spirit. He is vying for a third consecutive victory in this race and has been setting the training tracks alight. Vlad Duric partners him and I am really excited to see how he goes.
Another welcome return to the track is Emperor Max. He has been on the sidelines for roughly seven months and has been looking for a new pilot with Corey Brown sticking with Spalato. He has been trialling in his customary quiet fashIon and let's hope he returns with a big effort.
It looks as though Spalato should have the measure of this field with ease, but we cannot forget that some of our other leading sprinters make their return.
It should prove for interesting racing and comes highly reccommended for your Sunday viewing pleasure!
Till next time.
‹ Previous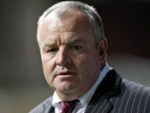 De Kock Stars Transfer To US Trainers