The National Horseracing Authority confirms that an Inquiry was held at its Regional Office at Greyville Racecourse, Durban, on 8 March 2016.


Trainer D Bosch was charged with a contravention of Rule 73.2.4 in that he was the person responsible for the horse REGARDSTOBROADWAY when a urine sample taken from this horse disclosed upon analysis the presence of Methocarbamol, a prohibited substance (classified as a class 4 substance in terms of the Guidelines) in terms of the Rules of The National Horseracing Authority.
REGARDSTOBROADWAY participated in and won the 4th Race at Scottsville on 3 January 2016 .
After considering all the evidence The Inquiry Board imposed a penalty of a fine of R20 000.00.
Furthermore, in terms of Rule 72.3.2 REGARDSTOBROADWAY is disqualified from the race and the provisions of Rule 67.7.8 shall apply.
‹ Previous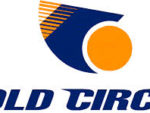 Newsflash – Scottsville Meeting Moves