The National Horseracing Authority confirms that an inquiry was held in the Stipendiary Stewards' Boardroom at the Vaal Racecourse on Tuesday 12 April 2016, into Jockey S Khumalo's riding of DRAGOON in the concluding stages of Race 6 at the Vaal Racecourse on 29 March 2016.


Jockey Khumalo was charged with a contravention of Rule 62.2.3 in that he failed to ride the horse DRAGOON out to the end of the race, thereby prejudicing his chances of obtaining an outright third position.  (DRAGOONfinished dead-heated for third position).
Jockey Khumalo pleaded not guilty to the charge, but was found guilty of the charge.
The Board after viewing the patrol films of the race and considering Jockey Khumalo's clean record of contravening this Rule and all other factors presented in mitigation, ruled that Jockey Khumalo be suspended from riding in races for a period of fourteen (14) days, of which seven (7) days are wholly suspended for a period of twelve months, on condition that Jockey Khumalo is not found guilty of a contravention of this Rule during that period.
Jockey Khumalo has the right of appeal against both the finding and the penalty imposed.
‹ Previous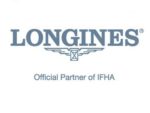 Longines Worlds Best Racehorse Rankings