We managed a five minute catch up with Francois Herholdt earlier this week. Five minutes is about all one gets because, as usual, one of South Africa's hardest working jockeys was running from the airport to the racecourse to prepare for the day's races.
To give you an idea of his previous week's schedule, Fransie rode at Flamingo Park on Monday, the Vaal on Thursday, Fairview on Friday, Kenilworth on Saturday and Tuffontein on Sunday. Not only did he clock up a nice maiden juvenile winner for Brett Crawford, the Gr3 Cape Nursery on Sergeant Hardy for Justin Snaith and the Kimberley Classic for Cliffie Miller, but a respectable clutch of places too.
Fransie is first and foremost a family man, eschewing the headier aspects of the industry in order to rush home to his wife and family, and he does not baulk at travelling far and wide – including frequent trips to Zimbabwe – in order to bring home the bacon. The price he pays is that a lot of his success bypasses local fans as it comes across the border, but with 25 years in the saddle, riding for and against the best in the business, Herholdt is hard-working, knows his craft and is not afraid to seize opportunities when life presents them. He got his Gr2 Emerald Cup win aboard In A Rush by noticing the horse didn't have a jockey declared and ringing up to ask for the ride. He got the opportunity aboard last weekend's Cape Nursery winner Sergeant Hardy the same way. As they say, one makes your own luck!
Cape Town
Fransie has recently started casting his net as far south as Cape Town and chatted to us about adding yet another route to his frequent flyer list. "I've been coming to Cape Town for close to a month now and it's been quite profitable. With Karl Neisius and Glen Hatt retiring and Greg Cheyne being off, it's left a huge gap, and I saw an opportunity. Joburg has been quiet for me – there are so many guys there at the moment – so I thought why not try it?"
"I rode for Brett Crawford a while back when he was still with Mrs Plattner and when I bumped into him at the sales the other day, I asked him whether it would be worth my while coming to Cape Town. He said he'd try and help me if he can. Corne Orffer is his stable jockey and obviously gets first choice, but he said if he can, he'll give me a hand."
"I've been coming down for the last month now. I come the day before races and then ride work on the day of races and fly back either that night or the next day. I try and get here the day before so that I can show my face for the guys I ride for – Brett Crawford, Michael Robinson, Justin Snaith – they're all at Philippi which makes it easier."
"So far it's been working out. On my first meeting I rode two winners for Brett and last weekend I rode another winner for him and the Cape of Good Hope Nursery for Justin Snaith, so it's been going really well," he says cheerily.
Punishing travel schedule
"I think I spend more time on a plane than anywhere else – when I get home my dogs bite me because they don't know who I am! It is hard work – the travel especially – and being a lightweight jock I've got to work at keeping my weight down to get rides. That's tough mentally and the older you get, the harder it gets, but I'm still young at heart. I'm 42 now, but I feel 32. I suppose that's one of the biggest things in my favour. I'm young at heart and I enjoy my job. As hard as it is, I do it for myself and my family."
Fransie's family support him right back and he says proudly, "My wife is phenomenal. I couldn't ask for a better support system than my wife, Tracey and my kids, Kieren and Kayleigh. They are my biggest fans and without them I wouldn't be where I am today."
Nursery Win
"I saw that Justin had two runners in the Nursery and that there was no jockey for Sergeant Hardy, so I took a chance and asked for the ride. I've ridden for Justin on and off in PE. Although I haven't ridden for him that much, everything he's given me has had a chance. Justin doesn't have a stable jockey as such and uses anybody that's available and when I saw the horse was available I thought I'd ask and they put me on. I was quite surprised as there was a variety of jockeys to choose from, so I was quite happy to crack a ride." Fransie made the most of the opportunity, riding an accomplished race to upset punters and bring the 11/1 shot home by 1.5 lengths.
"He's a beautiful big horse, as all the Captain Al's are. When I came out, Chris Snaith said 'ride him as you find him. He's got a big action, let him use it.' He likes to go left, so we decided to take him straight to the rail. It was a small field – only 5 after scratchings – but he came out running. I left him where he was and nothing challenged me. I sat on him for quite a while and at the 400m I picked him up and he kicked away again and ended up winning very easily. I never gave him a hard ride – he did everything on his own."
Kimberley Classic
After 3 rides at Turffontein on Sunday, it was back to Flamingo Park on Monday, where he won the Kimberley Classic on Autumn Encore. "I've been riding for Cliffie Miller for a few months now. Marco van Rensburg rides first choice and I get the second choice. Autumn Encore can be a bit of a difficult customer, but we just get along. Last time out over 1400m was a bit short for him and I said to Cliffie he will enjoy a mile. On Monday he relished the extra distance. I thought Gunther Wrogemann's horse Doctorow would be the biggest danger if he took to the sand and it was quite a competitive field. Autumn Encore won a good race. I actually didn't realise it was the feature until I walked into the winner's enclosure!" he laughs.
OK Grand Challenge
Fransie has been very successful in Zim, with multiple wins in their Castle Tankard and OK Grand Challenge as well as a Republic Cup win under his belt. "I do a lot of travelling to Zimbabwe. I've been going since 1996. The guys have always been very good to me and I like going up there." Fransie will be at Borrowdale again this weekend and rides Windigo for Kirk Swanson in Saturday's OK Grand Challenge. "I won 4 on him in his first 4 starts in Zim. Last time out in the Castle Tankard he ran a very good 4th with Keagan de Melo, beaten a length. I think the 2000m was too far for him and I think the 1800m on Saturday will suit him right down to the ground."
‹ Previous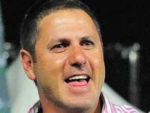 Tarry Issues Warning