The internet and social media has its ups and downs, but every so often it throws up a gem. Earlier this week Lee-Ann Drew , wife of James Drew – who in his turn forms part of the current Fullard, Drew and Gabler partnership of Punta Arenas fame – produced a trip down memory lane for many racing fans with the following post:-
"James and I enjoyed a lovely visit to Klawervlei Stud. Was so good to see Pablo Zeta (ARG) now 20 years old, enjoying his role as babysitter for the weanling colts. He gave us a good show running around bucking! Thank you John Koster and Klawervlei. He has the best retirement ever!"
We caught up with the Drews to chat about their old campaigner.  James said, "Most people remember him as Horse Chestnut's big rival. They met three times at Group level (1999 Graham Beck Stakes, 1999 Dingaans and 1999 Cape Argus Guineas) and each time Horse Chestnut beat him. Pablo Zeta is still alive and well at 20, so I guess we finally managed to beat Horse Chestnut at something – even if it's only by living longer!"
The Pablo Zeta story
Pablo Zeta was bred by the Abolengo Stud by Candy Stripes out of a Francis U mare called Paula Sexta.  James remembers, "Terrance and Tony Millard originally found Pablo Zeta in Argentina. They offered Mike Fullard and I a share and obviously we accepted. He was initially trained by Tony and moved to Geoff Woodruff when Tony relocated to Hong Kong.  He started off very well, winning his first two starts as well as a graded race in Joburg."
Our records reflect that he also finished 4th in the Smirnoff Juvenile Plate and 3rd in the Vaal Platinum 3yo Colts & Geldings over 1400m.
Then came Horse Chestnut, who blew past Pablo Zeta to win the Graham Beck Stakes by 7 lengths, the Dingaans by 4.25 and the Cape Argus Guineas by 7.15 lengths.
James continues, "In the Cape Guineas, Horse Chestnut beat him by 7 lengths, but let me tell you it was another 5 lengths to Global News in third. Pablo Zeta also bumped Fort Defiance in the Newmarket Guineas and finished 1.25 lengths 4th. He was always a bridesmaid, but he was always beaten by very good horses. Had he not come across Horse Chestnut he would probably have won 3 or 4 Gr1's and gone to stud."
"Pablo Zeta was an amazing horse and being by Candy Stripes, was very well bred. He wasn't a big horse, but he had a helluva stride on him and he could really gallop. He did us proud. At the end of his career, John Koster kindly said he'd take him and he now gallops around the paddock with the yearlings and still behaves like a youngster himself! We were out there last week and whenever we visit we have to see Pablo Zeta. He's a little round at the moment, but he's doing well."
"When one retires a horse – whether they've done well on the track or not – it's great to see a pic of them doing well in another discipline. As an example, we had a filly called Marionette who simply could NOT run. We recently came across some photos of her on Facebook playing polocrosse for South Africa! I love stories like that and it's nice to read about horses you were associated with going on to successful second careers."
We thought readers would enjoy this series of photos, kindly shared with us by Lee-Ann Drew.
‹ Previous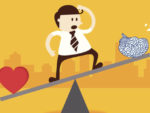 An Epic Dilemma