Red Ray, who was destined for Klawervlei's stallion barn after an emotionally-charged win in last Saturday's Gr1 Mercury Sprint, will be kept in training with Joey Ramsden for a while longer.
Derek Brugman, Racing Manager for owners Ingrid and Markus Jooste, confirmed on Tuesday evening that the five-year-old entire will not be retired just yet.
He said: "We had discussions about Red Ray's future, he pulled up extremely well and sound after the Mercury and the way we see it, there won't be much in the form of opposition for him in the next year.
"I think we'll plan what's left of his career with a view to next January's Gr1 Cape Flying Championship. He will probably finally retire after that for 2017 stallion duties."
www.turftalk.co.za
‹ Previous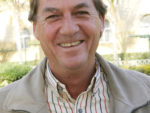 Bruss On The Bus Again