The Dubai Racing Club have issued an invitation to owners to consider the benefits of racing in Dubai.
At current rates of exchange, monthly keep is under R20 0000, and with a maiden winner earning R325 000, the financial options can be easily compared to our local model.
There are other benefits offered and the stakes upside, assuming the horse is good enough, are enormous.
The names and contact details of five Dubai Racing Club trainers have been advertised.
Click below to find out more:
‹ Previous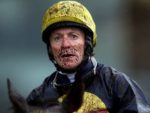 Fallon About