The inaugural Journée de la Reconversion des Chevaux de Course (The Retrained Racehorse Day), organised in partnership with France Galop, was held on Saturday 27th August, 2016, at Deauville-La Touques racecourse.  The showcase was the first major event for the recently formed association Au-Dela Des Pistes, which aims to promote the retraining of retired racehorses for second careers.
Between the eight races on the card, spectators were treated to demonstrations of ex-racehorses now performing at amateur or professional level in such diverse disciplines as dressage, show jumping, eventing, polo or horse ball. Gr1 Prix du Cadran hero Kasbah Bliss, who has been turned into a successful dressage performer, was among the highlights.
Emotions ran high during the Champions Parade, which allowed industry professionals and racegoers alike to catch up with a particularly select group of former elite racehorses including African Story, Remember Rose, Papineau, Cirrus des Aigles, Prince Bishop, Kasbah Bliss, Saratan and Pearl Flute who between them won 48 Group races including 17 Group 1's for cumulative prize money of EUR 22,929,976!  Globe trotter Cirrus des Aigles, the winner of 7 Group 1 races and the most recently pensioned of the lot, proved particularly popular under the western saddle of Charlie Soumillon, daughter of multiple Champion jockey Christophe who now cares for the former charge of Corine Barande-Barbe. Both horse and rider are the same age, ten and a half, and looked equally relaxed and happy walking around the parade ring.
In addition to the traditional pony rides available on the racecourse, young and older novice riders had the rare chance to get a leg up on a retired thoroughbred. Au-Dela Des Pistes ambassador Christophe Soumillon also signed autographs to his many fans on the association's stand.
The response from the public was extremely positive, and Aliette Forien, owner of Haras de la Reboursiere and President of Au-Dela des Pistes, stated, "Whether we breed, race, sell, train or ride racehorses, we must worry about what happens to them at the end of their career on the track. Today's event was a fascinating illustration of the countless ways in which thoroughbreds can continue to perform and be part of people's lives once their racing days are over or if they prove not suited for racing. Our thanks go to France Galop and all the donors and volunteers who made this event possible. This is the best possible launch of Au-Dela Des Pistes and we look forward to hosting many events of the same kind in the near future."
All image rights : ©Zuzanna Lupa Photograpy
For more information, please visit:-
Facebook: https://www.facebook.com/audeladespistes
Twitter @audeladespistes
Email: [email protected]
Secretary General: Marine Thevenet – Tel: +33 679 59 97 49
‹ Previous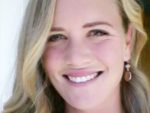 New Cape Trainer Launches Career