Scottsville Racecourse shares took a further plunge on a sunny Wednesday afternoon in the Capital city of KwaZulu-Natal as yet another starting stall incident precipitated a knockout blow for exotic punters in the day's topliner.
While the chat forums may suggest otherwise on many days, punters are known as notoriously forgiving creatures.
That is partly due to the fact that many of us remain sick for the game and wake up every new day ready for a fresh challenge – and forgetting the pain and emotional trauma that we may have felt yesterday.
But this time it really doesn't look like one that can be blamed on the Starter.
Anthony Delpech was riding the well supported Tony Rivalland-trained Humidor in the seventh race, an MR 80 Handicap, when the son of Miesque's Approval appeared to spook from the horse alongside him.
This caused Humidor to rear badly, appearing to bump his head, while Delpech was flung to the side.
The top rider was helped off the stalls by one of the Assistants to the side of the rail and Humidor was withdrawn.
This led to a nervous jostle for tote favouritism between Great Expectations and Promissory – neither of whom were able to run a drum.
The race provided an entertaining finish with only a 0,30 lengths covering the top four.
The underrated Warren Kennedy rode a powerful finish to keep the grey 12-1 shot Bagger Vance going to beat two 25 -1 shots in Roy's Air Force and Aldric.
Bagger Vance, who races in the Yolanda Burnard silks,  ranks amongst the best sons of the yet-to-fire Pivotal stallion Noordhoek Flyer and is out of the unraced Wolfhound mare, Basillica.
He cost R200 000 on the Emperors Palace National 2yo Sale and has now earned R184 400 with 2 wins and 6 places from his 14 starts.
Trainer Weiho Marwing and jockey Marco Van Rensburg enjoyed a smart double on the afternoon.
Gold Circle Duty Manager Charles Bawden confirmed that Anthony Delpech was shaken up after the starting stall incident.
But other than a scratch above his knee and eye, he was able to continue riding.


‹ Previous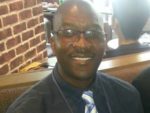 Turffies Objection – Stipe Suspended