While a small handful of sires dominated the South African General Sires List, the broodmare sires list features a number of outstanding sires, who either stand or stood at stud in South Africa, writes Sarah Whitelaw.
Last season, Fort Wood, Western Winter, Elliodor, Al Mufti, and Jallad filled the top five spots on the broodmare sires log, while a year previously, the log was headed by Fort Wood, followed by Elliodor, Western Winter, Jallad and Al Mufti. Spot the difference!
Although these broodmare sires have dominated the list in the past two seasons, a number of other top class broodmare sires lie further down the list, with the likes of Model Man, Northern Guest, Badger Land and the very promising Captain Al all capable of siring Gr1 producing daughters.  (Another sire with relatively few daughters represented -he featured as damsire of just 80 runners- but a proven G1 broodmare sire is Qui Danzig, who was responsible as a damsire last season for Emperors Palace Ready To Run Cup hero, Champagne Haze (Kahal), among others).
FORT WOOD
Given his own superb pedigree (by Sadler's Wells out of legendary broodmare, Fall Aspen) and his quality as a sire, it has come as no surprise to see Fort Wood become such an outstanding broodmare sire. Champion Broodmare Sire for the past two years, Fort Wood featured as the damsire of 12 individual stakes winners last year (making him also the leading broodmare sire of the season by individual stakes winners), with progeny of Fort Wood mares winning no fewer than 17 black type races in total. Fort Wood, whose daughters have bred over 50 stakes winners (and counting), was broodmare sire of 2015-2016 Gr1 winners Marinaresco (Silvano), Noah From Goa (Tiger Ridge), and Real Princess (Trippi). His ill-fated daughter, Secret Heart, is responsible for former G2 Breeders' Cup Turf hero, Pluck (More Than Ready), who ended the 2015-2016 season as one of the leading first crop sires in Australasia.
At the time of writing, Fort Wood is again clear on the broodmare sires list.
WESTERN WINTER
The former multiple champion sire enjoyed a singularly successful season in 2015-2016, with his daughters being represented by the likes of Gr1 World Sports Betting Computaform Sprint winner, Carry On Alice (Captain Al), Gr2 Gold Bracelet heroine, Flying Ice (Go Deputy) and Gr2 Canon Guineas winner, Black Arthur (Silvano). The seven stakes winners produced by daughters of Western Winter (whose sire Gone West has steadily become a top class damsire) won 11 black type races last season and earned over R13.76 million. In terms of stakes winners, Western Winter (also broodmare sire of Equus Champion, Past Master, and G1 winning 2yo, Lauderdale) is still some way off Fort Wood and Al Mufti but his total looks sure to rise substantially over the coming season.
ELLIODOR
Like his sire, Lyphard, Elliodor has become a top class broodmare sire, whose daughters consistently produced stakes winners. The deceased sire ended last season in third place on the log and was represented by seven black type winners as a damsire, with Elliodor mares having produced earners of over R13.45 million in 2015-2016. Already damsire of such champions as Aslan (Silvano), French Navy (Count Dubois), Cordocelli (Cordoba) and Dog Wood (Fort Wood), Elliodor was broodmare sire of last season's Triple Crown winner, Abashiri, (Go Deputy) as well as the graded winners Captain Aldo (Captain Al), and Unparalleled (Lateral). (Elliodor's champion daughter, Warning Zone, made news in Australia last season when her Street Cry sired daughter, Pittsburgh Flyer, lifted the Gr3 Begonia Belle Stakes).
AL MUFTI
Another bred to be as great a broodmare sire as he was a sire (by Roberto out of the great Lassie Dear), Al Mufti made headlines last season as the broodmare sire of CTS Million Dollar hero, Illuminator.
Al Mufti, whose champion sire son Captain Al is damsire of last season's G1 Premier's Champion Stakes hero, Gunner, has long been established as one of South Africa's top broodmare sires and headed the Broodmare Sire list in 2013-2014. Last season, Al Mufti mares produced five stakes winners of six black type races –most notably the graded winners, Balance Sheet (Silvano), Fortune Fella, (Mambo In Seattle) and Negroamaro (Fort Wood).
Previous notable performers out of Al Mufti daughters include former Equus Champions and sires, Bold Silvano (Silvano) and Jay Peg (Camden Park), as well as Equus champion, Yorker (Jet Master), who made such an encouraging British debut recently. Al Mufti, whose daughters enjoyed particular success with Silvano and Fort Wood is damsire of 51 stakes winners to date.
JALLAD
As a son of Blushing Groom and with no Northern Dancer or Mr Prospector in his pedigree, Jallad is a valuable outcross source for many South African stallions. The late former champion sire had a tremendous season in 2015-2016, when his daughters came up with Gr1 Investec Cape Derby hero, It's My Turn (Dynasty), former July favourite, Solid Speed (Dynasty), G3 Jubilee Handicap hero, Liege (Dynasty), and G2 Merchants winner, Triptique (Trippi).
Jallad, whose daughters have done particularly well when mated to either Silvano or Dynasty, is broodmare sire of at least 30 stakes winners, with former stars produced by his daughters including the world class sprinter, Shea Shea (National Emblem), dual Guineas winner, Solo Traveller (Western Winter), J&B Met hero, Martial Eagle (Silvano), and G1 winning 2yo, Give Me Five (Goldkeeper).
‹ Previous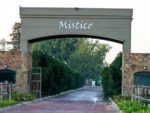 BSA CYS Venue Announced