The China Horse Club has become the latest partners in US superstar, California Chrome.
They confirmed the news via their Twitter feed on Friday, 21 October 2016 stating, "Very pleased to join ownership in California Chrome heading into BC & Pegasus events. A champion. Thanks to all owners."
New partners Taylor Made Stallions appeared equally delighted, tweeting, "Happy to share that @Chinahorseclub has joined the California Chrome ownership team. Just in time for the @BreedersCup and @PegasusWorldCup."
Taylor Made Stallions bought into California Chrome in July 2015 and since then the 5-year-old has been owned by California Chrome LLC, a partnership between original co-owner and co-breeder Perry Martin and Taylor Made, who will stand him when he goes to stud.  According to reports, the farm has retained 11 shares in the son of Lucky Pulpit with approximately 15-20 other shareholders coming on board, including China Horse Club.
In a statement to the TDN, Duncan Taylor explained, "We've been talking to [the China Horse Club] for a while and it didn't seem like we could ever decide on what to do. Finally, we basically sold one of Perry Martin's shares. He has sold a few of them recently. He owns about 40% of the horse and he wants to get down to less than that. We are trying to get people who will support the horse with good mares, so when he does retire we will be able to get him the kind of book he deserves. We were very happy to have those guys join the syndicate. Those are the kind of people we need."  He added, "We're just adding one partner at a time and our criteria is, we want good partners who have good mares who will really support the horse".
Named Horse of the Year and champion 3-year-old colt of 2014 after wins in the GrI Kentucky Derby and GrI Preakness Stakes, California Chrome is a perfect six-for-six in 2016, with victories including the Dubai World Cup and impressive recent wins in the GrI TVG Pacific Classic and GrI Awesome Again Stakes. He is currently North America's richest racehorse with earnings of $13,432,650. Trainer Art Sherman is finalising California Chrome's preparations for the forthcoming Breeders Cup Classic, after which his star charge will be targeting the Pegasus World Cup before retiring to stud and commencing breeding duties at Taylor Made Farm.
‹ Previous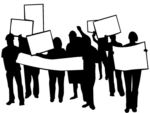 'Dictatorial' NHA Under Fire