A feast of top-quality entertainment is on the cards for the "Pink" Night Race Meeting at Greyville Racecourse next Friday, 28 October. The whole family will be catered for with a special programme of fun for the children.
October is breast cancer awareness month and the TGiF night meeting will go pink as Gold Circle and PinkDrive join together to raise much needed funds for the cause.

But as Gold Circle's Marketing Executive Graeme Hawkins says, "while raising money for worthy causes is serious business, there is absolutely no reason not to have some fun at the same time" and a programme of special entertainment has been arranged to support the exciting eight races carded for the evening.

PinkDrive is the country's best-loved breast cancer community carer, a non-profit company powering South Africa's only mobile Women's Health Mammography and Gynaecology units that promote the message that "Early Detection Saves Lives". All PinkDrive units travel to semi-urban and urban areas around the country with the aim of enabling all medically uninsured free access to its services.
A number of sponsors have thrown their weight behind the PinkDrive charity meeting and Gold Circle Marketing Executive Graeme Hawkins has thanked Cape Thoroughbred Sales, Drakenstein Stud, Hollywoodbets, Investec, Jonsson Workwear, Varsfontein Stud and World Sports Betting for their support.

The CEO and founder of PinkDrive, Noelene Kotschan, said the organisation was humbled to be part of the Gold Circle Charity event and always "stand amazed when companies, like Gold Circle, take hands with us and contribute to our cause."
So next  Friday, even if you're feeling a little blue, dress up in pink and join in the fun at Greyville – it will turn your blues to a brighter shade of pink knowing your support can save the life of someone you don't even know.
If you can't make the date, you could make a donation to this worthy cause by SMSing "Racing" to 40158 to automatically donate R20 to PinkDrive.
‹ Previous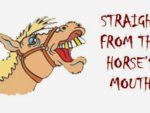 Vaal Today – First Timers