'You may phone me when Gold Circle pays my rent', was the quip from one PE-based trainer after being contacted in terms of the KZN racing operator's new initiative whereby comments are solicited from trainers on their first-timers.
The whole idea behind the move to publish the information is to provide punters with more transparency and the tools required to make better informed decisions.
While trainers are not bound by any statutory or legal requirements to provide any information, the moral issue of transparency and promoting the welfare of the punter is seen as key to the industry's survival.
"The punting rand is what drives the engine and generates stakes, and we should be making every effort to lift the cloak and dagger veil and give punters all the information available. The punter is, after all,  the most important stakeholder and while owners are also hard-pressed and struggling to make ends meet, they may as well go racing pigeons without punters wagering monies to maintain stakes," said a senior racing administrator.
A racehorse owner himself, he added that withholding information about well-being and ability was tantamount to 'insider trading', and 'we know what happens to people who practice that!'.
But should owners, who buy horses and pay keep, be entitled to be privvy to the benefits of having information which puts them in a potentially advantageous position?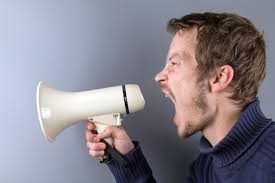 As the PE trainer who made the rather sarcastic rental comment had a first-time winner the other day at huge odds, the debate has once again reared it's ugly head with punters suggesting that a 'name-and-shame' campaign be instituted in the media.
While the majority of the trainers have seemingly bought into the initiative, a list has been provided of the trainers who do not want to be called and have chosen 'NO COMMENT' as the standard response.
They are Frank Robinson, Johan Janse Van Vuuren, Stanley Ferreria, Robbie Hill, Jacques Strydom, Sean Tarry, Stuart Pettigrew and Louis Goosen. The last mentioned was prepared to go on record at 11am on the day of the race. This unfortunately is too late to get it onto the platforms that are utilised.
Speedyvar wrote on www.sportingpost.co.za comments corner recently:
Scores and Awards for First Timers Comments:
Top score of 8 out of 10 goes to —
Candice Dawson and Mathew De Kock
And then we have Alec Laird and assistant trainer at 0 out of ten for "trainer should make comments"
In the minus 1 to 4 out of 10 zone comes all the "No Comment" trainers.
And then comes Louis Goosen at minus 6 out of ten for his comment "call at 10 am on morning of races"(Waiting for hell to explode when objection to score is lodged)
And then the one that took the Larry Wainstein Award at minus 12 out of 10—Stuart Pettigrew for his comment "Comments exclusively available to patrons"
You be the judge- are trainers shooting themselves in the foot by cocking a deaf ear to punters?
Please tell us what you think.
‹ Previous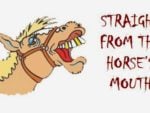 Greyville 7 October – First Timers