Champion apprentice Callan Murray has landed a plum 'busman's holiday' job with Australian Hall of Fame trainer, David Hayes' Lindsay Park Stables.
The likeable young apprentice made the connection during the Asian Young Guns Challenge when Racing Victoria riding master Matt Pumpa was in South Africa accompanying his charge, Jye McNeil in 2014.
"When we chatted at the time he said I should come out to Australia if I got the chance. I almost forgot about it, but he was out here again a month and a half ago at the big Kimberley meeting.  He said the offer was still on the table, he'd just have to find me a yard to ride for. When he got home, he went for dinner with David Hayes' partner and and they said I could come and ride for them."
As David Hayes trains Sheikh Hamdan bin Rashid Al Maktoum's horses in Australia, Callan's win aboard the Sheikh's Ektifaa in last weekend's Choice Carriers Championship could not have come at a better time.
Callan is currently finalising visa and travel details, but envisages leaving shortly after the Summer Cup and hopes to stay for a period of 2 months.
‹ Previous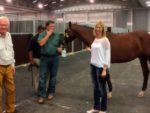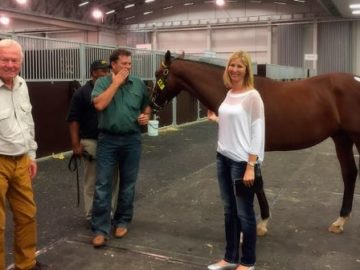 Hope On This Horizon!