Cape Town will play host to the International Thoroughbred Breeders Federation Congress which will be held from 6 to 12 January 2017.
Leading international and local industry players are expected to attend the International Thoroughbred Breeders Federation meeting.
The federation, founded in 1950, is the global body of thoroughbred breeders and is growing in stature and influence – as shown when it succesfully lobbied to overturn the IATA rule on travel of pregnant mares and is also in the process of gaining observer status at the OIE.
They meet every 18 months and it will be exciting news and a boost that South Africa will act as a host in the midst of the Cape Summer Of Champions Season.
The agenda includes open forums. with the international speakers discussing various topics of importance to the thoroughbred breeding and racing industry and an invitation has been extended to all stakeholders to get involved.
"It is an opportunity for us to share knowledge and promote the South African thoroughbred industry to the rest of the world, and we would love to see everybody there. We look forward to showing the visitors the best of our thoroughbred industry," said TBA Chairlady Susan Rowett in a communication to breeders.
Apart from the available sponsorship options, there is an opportunity for all industry players to have a presence at the congress, and options are available for an exhibition stand and/or to advertise in the souvenir programme.
A full colour magazine – style programme will be produced with a deadline of 18 November for completed artwork.
Any questions may be directed to Catherine Hartley who is acting as industry liaison and coordinating the sponsorship and advertising.
She may be emailed on [email protected] or mobile +27 (0) 83 640 1155.
Please visit www.itbf2017.co.za for more information.
Sponsors & Advertisers
Bloodstock South Africa
Cape Thoroughbred Sales
Kenilworth Racing
Avontuur Stud
Drakenstein Stud Farm
Maine Chance Farms
Varsfontein Stud
Telly Track
The Racing Trust
Gold Circle Racing
Klawervlei Stud
Highlands Stud Farm
Equine Insurance Brokers
KZN Breeders Club
Kuda Insurance
IRT
The Thoroughbred Group and Freeman Stallions
Weatherbys
Global Bloodstock Logistics
SA Equine Trade Council
Mike de Kock Racing
Hobday Equestrian Enterprises
Joe Soma Racing
New Turf Carriers
‹ Previous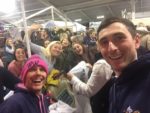 Wocket Woy