The National Horseracing Authority confirms that an Inquiry was held at its offices in Port Elizabeth on 10 November 2016.
Trainer Mrs D A Sham was charged with a contravention of Rule 10.5.14, in that she was the person responsible for the horse, MR HANSEN, when an 'out of competition' blood specimen taken from this horse at her Racing Stable at Fairview on 29 July 2016, disclosed upon analysis the presence of Flunixin, the treatment and administration of which was not accurately recorded in her veterinary treatment register.
Flunixin is a prohibited substance in terms of the Rules of The National Horseracing Authority.
Mrs Sham pleaded guilty to the charge.
The Inquiry Board found Mrs Sham guilty as charged and imposed a penalty of R30 000 of which R15 000 is wholly suspended for a period of 36 months provided she is not found guilty of a contravention of the rules relating to prohibited substances during that period.
In addition, The Board directed Mrs Sham to pay R5 000, being a portion of the actual costs and expenses incurred by The National Horseracing Authority in connection with the Inquiry proceedings in terms of rule 84.6.
Further, the suspended penalty of R20 000 imposed by an Inquiry Board on Mrs Sham at an Inquiry held in Port Elizabeth on 15 June 2016 for a contravention of Rule 73.2.4, is brought into effect.
‹ Previous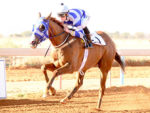 Newsflash – Flamingo Park Delayed