As the curtain comes down on 2016 it is interesting to ponder which sports are in the best shape going into the New Year.
The answer to this question is probably cricket and horseracing, suggests David Mollett in Business Day.
Rugby is in a mess and hardcore Springbok fans are finding it hard to digest that the Boks have lost eight of their last 12 Tests.
Soccer remains in its own cocoon with its wall-to-wall coverage in the mass-circulation Sunday Times, probably having fans believing the top sides aren't far behind the Premier League.
Nothing could be further from the truth.
Amazing to think that two decades ago – under the tenure of sports editor Edward Griffiths – every sport, be it cricket, soccer, rugby, boxing or racing got its fair share of exposure in the Sunday Times.
It simply came down to which was the strongest story.
While it's a blow that a world-class cricketer like A B de Villiers is sidelined due to injury, the Proteas are on a high after playing with distinction in Australia. With home ground advantage, it will be a surprise if they don't defeat the visiting Sri Lankans with the minimum of fuss.
Horseracing always has its issues – the latest here is the viability of night racing at Turffontein – but increased betting turnover resulted in JSE-listed, Phumelela Gaming & Leisure, posting excellent recent results.
There is no reason why they shouldn't again reward shareholders in 2017.
The reviews by pundits on Johannesburg's top race, the Sansui Summer Cup run at the end of last month, were generally favourable with the publicity resulting in a decent crowd making its way to the city track.
The sponsors must have felt they'd got good value for their money. The race was extensively advertised particularly on the DSTV channel, Tellytrack.
The one galling factor for racing officials must be the Sunday Times' continued decision to ignore the sport completely. They seem unaware that thousands of their readers love a bet.
Of course, our on-course attendances pale into insignificance compared to those in the Far East, but the success of recent meetings in Hong Kong and Japan are proof that there are people who can be won over to the sport.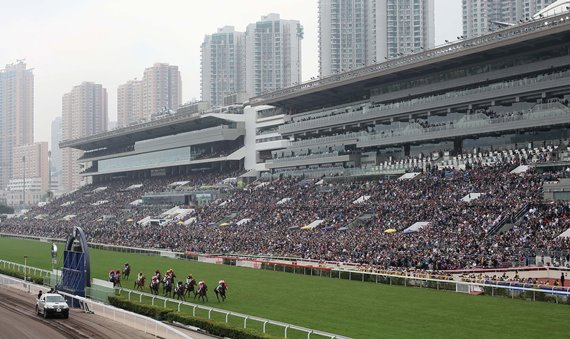 The crowd at last Sunday's Longines International meeting at Sha-Tin racecourse in Hong Kong was a staggering 100710. The same meeting 10 years ago attracted 56000.
"This was one of the most astonishing days of international racing we have seen in Hong Kong," enthused the club's CEO, Winfried Engelbrecht-Bresges.
Tote turnover for the same meeting in 2006 was HK$930 million – on Sunday it reached HK$1.51 billion. "It's the highest turnover for this day and 4,7% up on last year," said Engelbrecht-Bresges.
Commingling – where other countries, including South Africa, bet into the Hong Kong pools – was up 40% compared to 12 months ago. Proof that punters worldwide are keen to place wagers when top horses and jockeys are in action.
A crowd of 85000 turned up at Tokyo racecourse in Japan to cheer home one of the country's favourite horses, Kitasan Black, in the Gr 1 Japan Cup. The horse is owned by popular 80 year-old singer, Saburo Kitajima, who apparently burst into song during the post-race presentation.
South Africa can be proud that it continues to produce jockeys who can more than hold their own on the world stage.
The 31 year-old, Gavin Lerena won two races at the Shergar Cup meeting at Ascot in August, while former champion, Jeff Lloyd, now in his fifties, showed he still has a trick or two up his sleeve by booting home seven winners at a meeting in Australia.
Our champion apprentice, Callan Murray is currently in Melbourne spending six weeks with top trainer, David Hayes. He is sure to benefit enormously from the experience and looks another SA-born rider headed for the top.
So – while not everything in the racing garden is rosy – a report card for 2016 would tick more plusses than minusses.
The New Year wish of racecourse officials will be to get the sort of print media and TV exposure that boosts the sport in the Far East.
Article – kind courtesy of Business Day