California Chrome's racing career in his home state finished in the spectacular fashion everyone expected. He won Saturday's $180,000 Winter Challenge by 12 lengths at Los Alamitos and did it without really trying.
If that's not enough, the son of Lucky Pulpit set a track record in front of the 5000 crowd for the 1700m by more than three-quarters of a second with a time of 1:40.03. The previous record was by Uncle Lino in, coincidentally, the California Chrome Stakes.
The Winter Challenge was supposed to be a procession—a proper sendoff for the King of California.
And that's exactly what it was. It may also have settled the Horse Of The Year tussle with Arrogate!
Chrome is stabled at Los Alamitos, yet he had never run a race there. Still he is a rock star at the Orange County track, and pretty much everywhere else. He routinely attracts crowds at Los Alamitos on Saturday mornings when he works out at 5:30 a.m.
His final target is the Pegasus World Cup, a $12-million race on 28 January at Gulfstream Park in Florida. After that race, Chrome will retire from racing.
The Pegasus will be a rematch with Arrogate, who handed Chrome his only loss this year in the Breeders' Cup Classic.
From there he'll begin his breeding career in Kentucky.
‹ Previous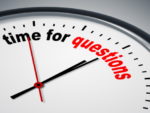 Does Nobody Care?